"Reality is merely an illusion, albeit a very persistent one."
"Our separation of each other is an optical illusion of consciousness."
"There is no place in . . [Quantum] physics both for the field and matter, for the field is the only reality."
~ Albert Einstein
"Consciousness is always Self-Consciousness.
If you are conscious of anything, you are
essentially conscious of yourself."
~ Ramana Maharshi
"This whole creation is essentially subjective, and the dream is the theater where the dreamer is at once: scene, actor, prompter, stage manager, author, audience, and critic."
~ Carl Gustav Jung
"The world, indeed, is like a dream
and the treasures of the world are an alluring mirage!"
~ Buddha
"A wise man, recognizing that the world is but an illusion,
does not act as if it is real, so he escapes the suffering."
~ Buddha
"What appears to be a stable, tangible, visible, audible world, is an illusion.
It is dynamic and kaleidoscopic — not really "there".
What we normally see is the explicit, or unfolded, order of things, rather like watching a movie.
But there is an underlying order that is mother and father to this second-generation reality."

~ David Bohm, Quantum Physicist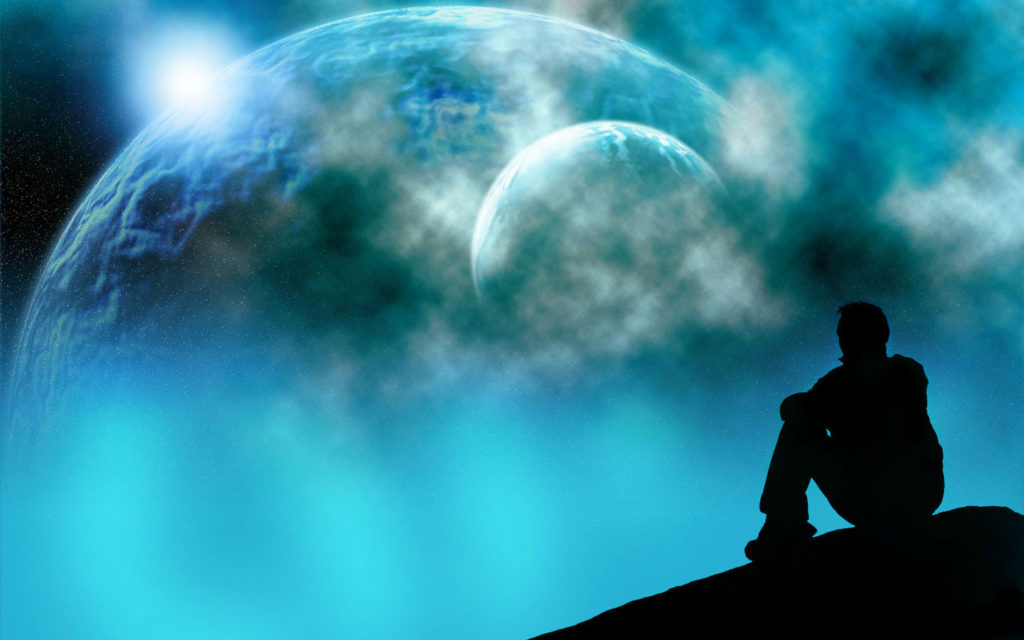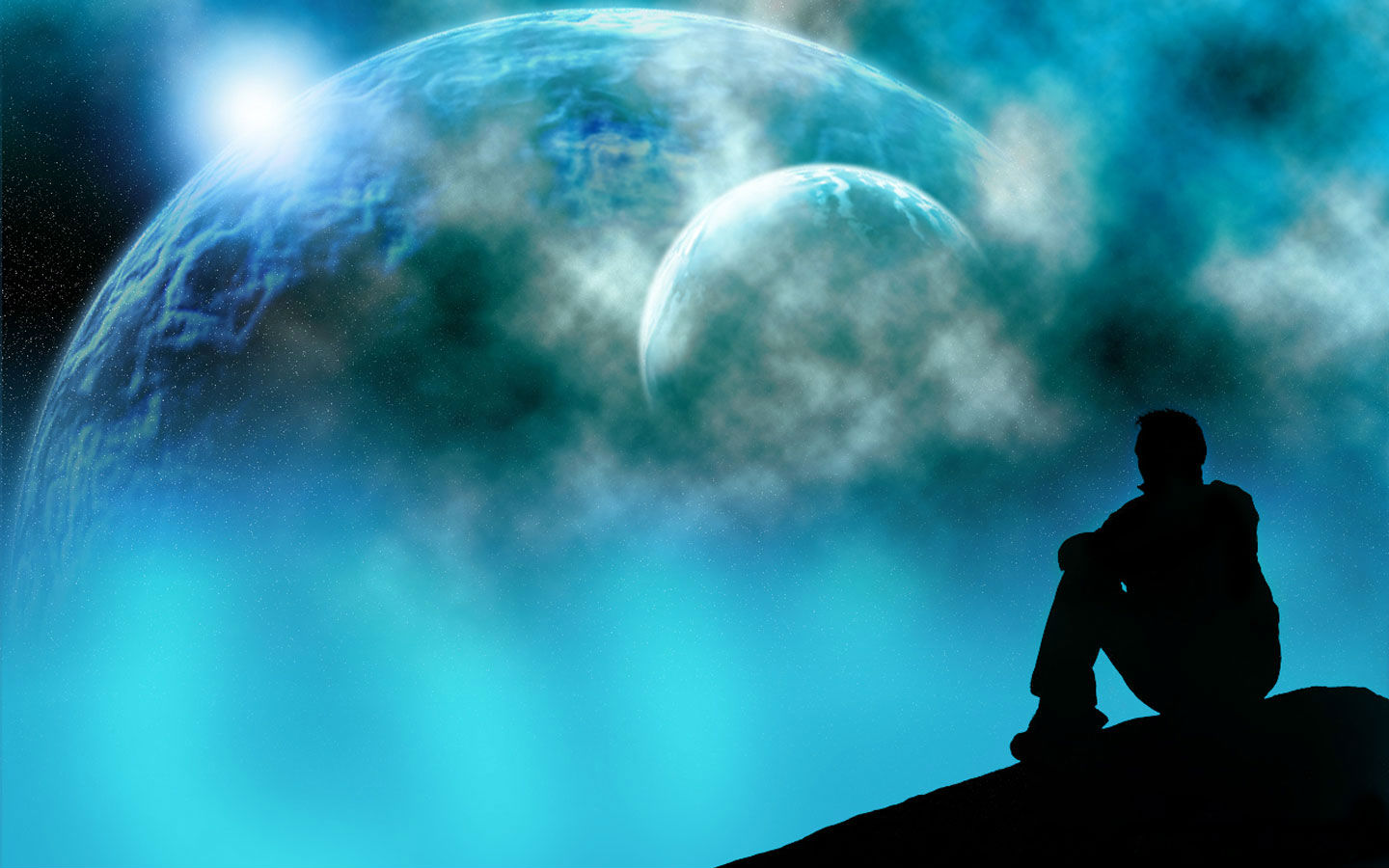 What is "Reality"?

"Reality" isn't REAL!

"Reality" – like beauty –
is in the eye of the beholder.

It is a mental concept arising in consciousness,
and projected by the beholding self-awareness
onto certain perceived objects.

As rays of sunlight are in essence
the same as the emitting sun source,
perceived "reality" is in essence
the same as the Awareness
from which it originates.

But, because of the "magic mirror" of mind,
"reality" is mistakenly perceived
and objectified as separate and distinct
from the perceiving subject.

So, isn't it NOW
time to really realize
that "reality" isn't really real;

That only Awareness is REAL?


Ron's Reflections on What is "Reality"?

Dear Friends,

Have you ever wondered what is really  "Real"? –  or "unreal"?
These are crucial questions because our beliefs about "reality" determine our Earth-life experiences.

Today's What is "Reality"? posting focusses on mystical perspectives of "Reality".  It can help explain how in our world of duality – of apparent opposites – our projected mental perspectives determine our experience of "reality".  

"Reality" and "the real world" are  common concepts; frequently used but rarely deeply considered. They mean different things to different people.

According to dictionary definitions, "reality" is that which actually exists as distinguished from that which is merely apparent.   So what in this world actually exists?  And what in this world is merely apparent, like a non-existent mirage or a dream? – or a virtual or simulated reality?

Albert Einstein realized that cosmically everything is energy – e=mc2; so that when we experience as reality our perceived separation from other life-forms, it is is an "optical illusion of consciousness".   And Einstein said that
"Reality is merely an illusion, albeit a very persistent one.";

"Space and time are not conditions in which we live,
they are modes in which we think".

Similarly, Eastern mystics have long revealed from inner exploration that this world is not actually real, but an 'unreal' illusion: 

"The world, indeed, is like a dream and the treasures of the world are an alluring mirage!"
"A wise man, recognizing that the world is but an illusion, does not act as if it is real,
so he escapes the suffering."
~ 
Buddha

Also for millennia, indigenous shamans and mystics everywhere have told us that there is only ONE eternal and immutable Source, of the seemingly countless impermanent forms we perceived as "reality"; that  therefore this  world of apparent multiplicity and separation is merely an ever impermanent dream-like mental projection of That ONE matrix.
"All things come out of the One, and the One out of all things."
~ Heraclitus, 500 BCE

"Reality cannot be found except in One single source,
because of the interconnection of all things with one another."
~ Gottfried Leibniz, 1670

"Though One, Brahman is the cause of the many."
~ Rig Veda, 1500–1200 BCE

"We did not weave the web of life. We are merely strands in it.
All things are bound together. All things connect."
~ Chief Seattle

"At the center of the Universe dwells the Great Spirit and —
this center is really everywhere, it is within each of us."
~ Black Elk, Oglala Sioux

"This separation between man and man, between nation and nation, between earth and moon, between moon and sun.
Out of this idea of separation – – comes all misery.
But the Vedanta says that this separation does not exist,
it is not real.
~ Swami Vivekananda


Shakespeare wisely told us that

"there is nothing either good or bad, but thinking makes it so". 
[ Hamlet, Act 2, Scene 2]
Similarly, cutting edge scientists increasingly confirm that what appears to us as "real" or "unreal" depends upon our thinking – the projected mental perspectives of those concepts. Also, that the supposedly 'solid' Earth reality of our limited perceptions is an ever impermanent energetic illusion – only a virtual, simulated, or relative 'reality'. (https://sillysutras.com/our-mentality-is-our-reality-quotations-and-reflections/)

Conclusion.
 
Our spiritual evolution is greatly advanced if we realize and remember our true self-identity and "Reality" as universal Awareness or Eternal spirit, not just as mere separate and mortal physical body/minds. Such realization will dramatically transform our Earth-life experience. If we stop separately self-identifying and labeling everyone and everything, it will bestow happier and more fulfilled human lives, with ever expanding compassion for all other life-forms, and with  less suffering from unhelpful worldly emotions, desires and attachments.

In the current "new normal" era, it is particularly important that we end our immensely limiting illusions of self-identity as merely mortal separate entities.

As presciently explained in 1980 by brilliant quantum physicist and Einstein protege David Bohm, our
"widespread and pervasive distinctions between people (race, nation, family, profession, etc., etc.) .. are now preventing mankind from working together for the common good, and indeed, even for survival."
~ David Bohm, Wholeness and the Implicate Order, 1980

Thus transcendence of our "optical illusion" of separation has become especially crucial in the current 2020 "new normal" coronavirus era of unprecedented worldwide human deprivations, suffering and turmoil, with extremely imminent threat to survival of life as we've known it.

Dedication and Invocation.

Realization that our precious planet is only a virtual or simulated 'reality' need not in any way diminish our immense awe and thankfulness for Earth's magnificence as part of Nature's miraculous manifestations, well beyond our comprehension or imagination. 

Nor need it detract from our unspeakable gratitude for our experiences in "space/time soul suits" as precious human body/minds – harmonious life-form manifestations of Nature, to be lovingly and skillfully nurtured from our unique perspectives.

So may we find growing happiness and fulfillment in this precious human lifetime, as we ever evolve toward Self-identity as universal Eternal spirit, not just as mere separate and mortal life-forms.

And so shall it be!

Ron Rattner