Perennial Permanence Puzzlement
"This existence of ours is as transient as autumn clouds
.
To watch the birth and death of beings
is like looking at the movements of a dance.

A lifetime is like a flash of lightning in the sky,
rushing by like a torrent down a steep mountain."
~ Buddha (563 – 483 BC)

A corporeal phenomenon, a feeling, a perception, a mental formation,
a consciousness, which is permanent and persistent, eternal and not subject to change, such a thing the wise men in this world do not recognize;
and I also say that there is no such thing.
~ Buddha (563 – 483 B.C)
"In the beginning was Atman; the one without a second."
"We are like the spider.
We weave our life and then move along in it.
We are like the dreamer who dreams and then lives in the dream.
This is true for the entire universe."
~ Aitareya Upanishad of Rig Veda
"In this ever-changing space/time world,
nothing is immutable,
but much is inscrutable."
~ Ron Rattner, Sutra Sayings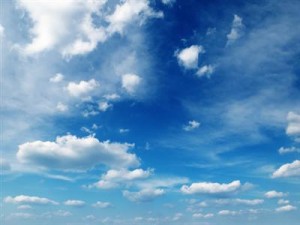 Perennial Permanence Puzzlement

Is there anything permanent
in Heaven's vast firmament?

Is there a Perfection
beyond all conception –
a Cause of all that's so?

Is there a force –
an Eternal Source –
that we can ever know?

Is it our task, to seek and to ask,
and so to ever grow?

'Tis a Perennial Puzzlement!

Ron's recitation of Perennial Permanence Puzzlement


Ron's Comments on Perennial Permanence Puzzlement

Dear Friends,

The foregoing written and recited sutra verses were initially inspired by actor Yul Brynner's legendary performance of the song "A Puzzlement" in the award winning Rodgers and Hammerstein musical "The King and I". In that song Sri Oscar Hammerstein's spiritually insightful lyrics emphasize the inevitable uncertainties about our beliefs and behaviors in an ever changing world. For example:

"There are times I almost think
Nobody sure of what he absolutely know"

"And it puzzle me to learn
That tho' a man may be in doubt of what he know
Very quickly he will fight
He'll fight to prove that what he does not know is so"

So (like Hammerstein's lyrics) the above verses emphasize inescapable uncertainties in this ever impermanent duality reality. They all ask rationally unanswerable rhetorical questions, in a world of "Perennial Puzzlement".

But beyond rational thought, all sutra verses point to immutable Eternal Awareness ever imminent in everything/everyone everywhere.

Thus, with above quotations, they are deeply dedicated to hastening Humanity's awakening to That Eternal Source.

And so may it be!

Ron Rattner