Posts Tagged 'Aitareya Upanishad'
"All formations are `transient' (anicca); all formations are `subject to suffering' (dukkha); all things are `without a self' (anattaa)".
~ Gautama Buddha (563 – 483 B.C)
"All formations and formulations are impermanent creations."
~ Ron Rattner, Sutra Sayings
"Nothing is permanent 'neath heaven's vast firmament."
~ Ron Rattner, Sutra Sayings
"In this ever-changing space/time world,
nothing is immutable, but much is inscrutable."
~ Ron Rattner, Sutra Sayings
"Life is ineffable, change is inevitable."
~ Ron Rattner, Sutra Sayings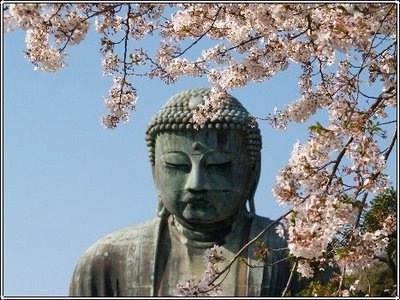 Introduction to Permanent Impermanence

Dear Friends,

These are extraordinarily stressful, fearful and divisive times. Thus many are suffering severely. But this world is always changing; inevitably all "this, too, will pass". So to move on it's best that we
"Forget the former things;
[and] not dwell on the past." 
~ Isaiah 43:18–19
To help us transcend fears from the past and find blessings in this new Aquarian Age, posted above and below are quotations about living joyously in ever changing times. They are explained in my comments after the quotes. Enjoy!

Ron Rattner

Permanent Impermanence

"Life is a series of natural and spontaneous changes.

Don't resist them – that only creates sorrow.

Let reality be reality.

Let things flow naturally forward in whatever way they like."

~ Lao-Tzu

"Everything flows and nothing abides,

everything gives way and nothing stays fixed."

~ Heraclitus (c.540 – c.475 BC)

"That nothing is static or fixed, that all is fleeting and impermanent, is the first mark of existence. It is the ordinary state of affairs. Everything is in process. Everything—every tree, every blade of grass, all the animals, insects, human beings, buildings, the animate and the inanimate—is always changing, moment to moment."
~ Pema Chodron

"Somehow, in the process of trying to deny that things are always changing, we lose our sense of the sacredness of life. We tend to forget that we are part of the natural scheme of things."
~ Pema Chodron

"[T}he recognition of the impermanence of all forms awakens you to the dimension of the formless within yourself, that which is beyond death. Jesus called it "eternal life." ….It leads to…. nonresistance, non-judgment, and non-attachment .. the three aspects of true freedom and enlightened living."
~ Eckhart Tolle – A New Earth (edited)

"The words "This, too, will pass" are pointers toward Reality. In pointing to the impermanence of all forms, by implication, they are also pointing to the eternal. Only the eternal in you can recognize the impermanent as impermanent."
~ Eckhart Tolle – A New Earth

"Life always bursts the boundaries of formulas."
~ Antoine de Saint-Exupéry

"Corporeality is transient, feeling is transient, perception is transient, mental formations are transient, consciousness is transient.
And that which is transient, is subject to suffering; and of that which is transient and subject to suffering and change, one cannot rightly say:
`This belongs to me; this am I; this is my Self'.
Therefore, whatever there be of corporeality, of feeling, perception, mental formations, or consciousness, whether past, present or future, one's own or external, gross or subtle, lofty or low, far or near, one should understand according to reality and true wisdom: `This does not belong to me; this am I not; this is not my Self'."
~ Gautama Buddha

"This existence of ours is as transient as autumn clouds. 
To watch the birth and death of beings is like looking at the movements of a dance. A lifetime is like a flash of lightning in the sky,
 rushing by, like a torrent down a steep mountain."
~ Gautama Buddha

"A corporeal phenomenon, a feeling, a perception, a mental formation, a consciousness, which is permanent and persistent, eternal and not subject to change, such a thing the wise men in this world do not recognize; and I also say that there is no such thing."
~ Gautama Buddha

"The First thing to understand about the universe is that no condition is "good" or "bad." It just is. So stop making value judgments. The second thing to know is that all conditions are temporary. Nothing stays the same, nothing remains static. Which way a thing changes depends on you."
~ Neale Donald Walsch

"In the beginning was Atman; the one without a second." . . .
"We are like the spider.

We weave our life and then move along in it.

We are like the dreamer who dreams and then lives in the dream.

This is true for the entire universe."
~ Aitareya Upanishad of Rig Veda


Ron's Comments on Permanent Impermanence.

Dear Friends,

Only in the past century have quantum physicists confirmed what the Buddhas, saints and sages discovered and have revealed for millennia:
that in this world everything is impermanent.

Every appearance is in a constant state of flux or 'flow'; so everything that appears, disappears; every form eventually melts into mystery.  [Not even 'diamonds are forever'.]

Since Einstein's groundbreaking theory of relativity, quantum scientists have confirmed that in this world of space/time duality and causality everything is energy; that every form and phenomenon, whether or not perceptible or measurable, is ephemeral; so, that this is a world of permanent impermanence.

Yet, paradoxically, in our polarity/duality 'reality', it is only the immutable Eternal – ever imminent in all manifestation – which can recognize and realize that every appearance is impermanent; that eternal Cosmic consciousness is Ultimate Non-duality Reality.

Hence the Persian adage "This, too, will pass", reflecting on the evanescence of the human condition, paradoxically points us toward ultimate Reality, because it is only THAT unchanging Eternal Awareness invisibly imminent in each of us which can recognize that all which appears will pass.
"The words "This, too, will pass" are pointers toward Reality. In pointing to the impermanence of all forms, by implication, they are also pointing to the eternal. Only the eternal in you can recognize the impermanent as impermanent."
~ Eckhart Tolle – A New Earth

Only after my spiritual awakening, and gradual exposure to Eastern mystical philosophy, did I begin to reflect on the crucial importance of experientially realizing the dream-like impermanence of this world; that Earth life can be likened to an ephemeral mental mirage from which we suffer until awakening to our true Eternal Self identity and the non-dual essence of all phenomena.

Such perennial philosophy teaches that we unavoidably suffer karmically in this transient world of samsara or maya until realizing the true nature of Self and all phenomena.

Knowingly or subconsciously everyone seeks eternal peace and happiness. But that is impossible in this world where no pleasure is forever. So our unavoidable suffering – from unskillful thoughts, words and deeds, which are subject to law of causality – is a cosmic 'incentive system' impelling us to overcome ignorance and discover our true non-duality self-identity and 'reality' – Eternal LOVE.

Suffering ends when ignorance ends; ignorance ends with experiential Self knowledge that we are immortal Infinite Potentiality beyond conception, rather than ego-identified entities which are mortal, separate and limited.

The posted quotations and sutra sayings, can inspire appreciation of these perennially important ideas.

May they help us find ever expanding happiness as we less and less identify as mortally ephemeral entities and more and more identify as Eternally immutable Awareness ever imminent in everything/everyone everywhere.

And so may it be! 

Ron Rattner


"Thus shall ye think of all this fleeting world:
A star at dawn, a bubble in a stream;
A flash of lightning in a summer cloud,
A flickering lamp, a phantom, and a dream."
~ Buddha: Diamond Sutra

"We are like the spider. We weave our life and then move along in it. We are like the dreamer who dreams and then lives in the dream. This is true for the entire universe."
~ Aitareya Upanishad
I am, you anxious one.
I am the dream you are dreaming.
When you want to awaken, I am waiting.
~ Rainer Maria Rilke
"The essence of all wisdom is to know the answers to 'who am I?'
and 'what will become of me?' on the Day of Judgment."
~ Jalaluddin Rumi
"Knowing others is wisdom, knowing yourself is enlightenment."
~ Lao Tzu

Dreamers Awake, and End Double Bubble Trouble

Eastern mystics say that this world is like a mirage,
an illusion which they call maya or samsara;
that "all that we see or seem
is but a dream within a dream"…*

Science now agrees that our material world,
and all in it, are impermanent
ever changing quantum energy systems or processes;
that "Matter has melted into Mystery."

Our ego says we are a person,
living in a solid, material universe.
But science says that we are a conscious
quantum energy process.

So, we live in a double bubble of imagined solidity:
an ego bubble of imagined personal identity,
within a paradigm bubble of imagined world "reality".

But what happens if our bubbles burst?

If our ego bubble bursts, what's left of us?

If our worldview paradigm bursts,
what's left of our "reality"?

If the universe is like a dream,
who is the Dreamer?

If each being is like a dream,
who is the dreamer?

If we are just a dream within a dream,
what will be if we awaken from our dreams?

The answer to each bubble bursting,
dreamer awaking question is the same:

"ETERNAL AWARENESS"

NOW!

*Edgar Allen Poe.
Ron's Comments on "Dreamers Awake, and End Double Bubble Trouble"

Dear Friends,
For millennia Eastern mystics and sages have likened our supposedly awakened earth life to nocturnal dream life, suggesting that we are not truly awake as long as we self-identify as entities separate from God, Nature and all else in our perceived world of forms.
And to help us awaken from this 'dream-life' they have counseled "know thyself".
 
So, in Hamlet, Act 1, Scene 3, supposed sage Polonius counsels his son, Laertes:
This above all: to thine own self be true,
And it must follow, as the night the day,
Thou canst not then be false to any man.

What is the deep meaning of Polonius' advice?
Who or what is the Self to which we must be true?
And how can we be true to ourself, unless we  first know ourself?
According to Rumi,
"The essence of all wisdom is to know the answers to 'who am I?'

and 'what will become of me?' on the Day of Judgment."

Yet most people don't reflect on these questions.  Instead, we self-identify only according to our perceptions of physical separateness and mortality in an apparently objective 'solid' world.
After years of ruminating on "who am I", what is death, and what is 'reality',  I have increasingly self identified – rather than only  as a mortal physical body in a seemingly 'solid' universe – as timeless Awareness in an ever impermanent holographic universe – a dream-like kaleidoscopic  theater of the mind. 
This radical – yet simple – change of perspective, has greatly helped me live a happier life, often as an observer of my own "soap opera", accepting it with less and less fear of adversity and inevitable physical mortality.  This changed perspective has revealed to me that:
"As we lose our fear of leaving life, we gain the art of living life."  
Based on that realization, I have composed and posted above "Dreamers Awake, and End Double Bubble Trouble" to explore the perennial questions : "Who am I?";  "What is 'reality'"? and "What is 'death?"
May these writings help us lead ever happier lives by encouraging our deep reconsideration and reflection upon our own self-identity, and supposed mortality, in accordance with revelations of quantum physicists and ancient saints and sages.  
May everyone, everywhere be happy!
And so may it be!

Ron Rattner