Posts Tagged 'Pema Chodron'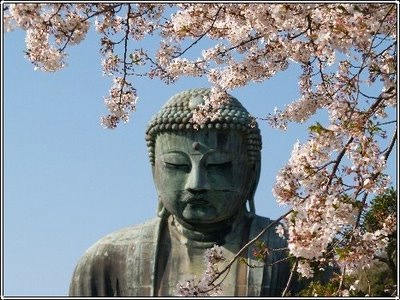 "All formations are `transient' (anicca); all formations are `subject to suffering' (dukkha); all things are `without a self' (anattaa)".
~ Gautama Buddha (563 – 483 B.C)
"All formations and formulations are impermanent creations."
~ Ron Rattner, Sutra Sayings
"Nothing is permanent 'neath heaven's vast firmament."
~ Ron Rattner, Sutra Sayings
"In this ever-changing space/time world,
nothing is immutable, but much is inscrutable."
~ Ron Rattner, Sutra Sayings
"Life is ineffable, change is inevitable."
~ Ron Rattner, Sutra Sayings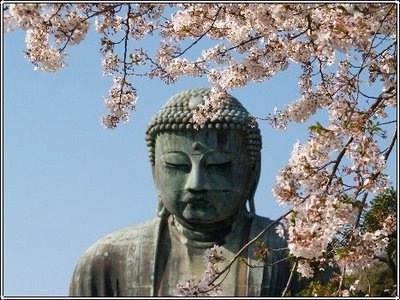 Introduction to Permanent Impermanence

Dear Friends,

These are extraordinarily stressful, fearful and divisive times. Thus many are suffering severely. But this world is always changing; inevitably all "this, too, will pass". So to move on it's best that we
"Forget the former things;
[and] not dwell on the past." 
~ Isaiah 43:18–19
To help us transcend fears from the past and find blessings in this new Aquarian Age, posted above and below are quotations about living joyously in ever changing times. They are explained in my comments after the quotes. Enjoy!

Ron Rattner

Permanent Impermanence

"Life is a series of natural and spontaneous changes.

Don't resist them – that only creates sorrow.

Let reality be reality.

Let things flow naturally forward in whatever way they like."

~ Lao-Tzu

"Everything flows and nothing abides,

everything gives way and nothing stays fixed."

~ Heraclitus (c.540 – c.475 BC)

"That nothing is static or fixed, that all is fleeting and impermanent, is the first mark of existence. It is the ordinary state of affairs. Everything is in process. Everything—every tree, every blade of grass, all the animals, insects, human beings, buildings, the animate and the inanimate—is always changing, moment to moment."
~ Pema Chodron

"Somehow, in the process of trying to deny that things are always changing, we lose our sense of the sacredness of life. We tend to forget that we are part of the natural scheme of things."
~ Pema Chodron

"[T}he recognition of the impermanence of all forms awakens you to the dimension of the formless within yourself, that which is beyond death. Jesus called it "eternal life." ….It leads to…. nonresistance, non-judgment, and non-attachment .. the three aspects of true freedom and enlightened living."
~ Eckhart Tolle – A New Earth (edited)

"The words "This, too, will pass" are pointers toward Reality. In pointing to the impermanence of all forms, by implication, they are also pointing to the eternal. Only the eternal in you can recognize the impermanent as impermanent."
~ Eckhart Tolle – A New Earth

"Life always bursts the boundaries of formulas."
~ Antoine de Saint-Exupéry

"Corporeality is transient, feeling is transient, perception is transient, mental formations are transient, consciousness is transient.
And that which is transient, is subject to suffering; and of that which is transient and subject to suffering and change, one cannot rightly say:
`This belongs to me; this am I; this is my Self'.
Therefore, whatever there be of corporeality, of feeling, perception, mental formations, or consciousness, whether past, present or future, one's own or external, gross or subtle, lofty or low, far or near, one should understand according to reality and true wisdom: `This does not belong to me; this am I not; this is not my Self'."
~ Gautama Buddha

"This existence of ours is as transient as autumn clouds. 
To watch the birth and death of beings is like looking at the movements of a dance. A lifetime is like a flash of lightning in the sky,
 rushing by, like a torrent down a steep mountain."
~ Gautama Buddha

"A corporeal phenomenon, a feeling, a perception, a mental formation, a consciousness, which is permanent and persistent, eternal and not subject to change, such a thing the wise men in this world do not recognize; and I also say that there is no such thing."
~ Gautama Buddha

"The First thing to understand about the universe is that no condition is "good" or "bad." It just is. So stop making value judgments. The second thing to know is that all conditions are temporary. Nothing stays the same, nothing remains static. Which way a thing changes depends on you."
~ Neale Donald Walsch

"In the beginning was Atman; the one without a second." . . .
"We are like the spider.

We weave our life and then move along in it.

We are like the dreamer who dreams and then lives in the dream.

This is true for the entire universe."
~ Aitareya Upanishad of Rig Veda


Ron's Comments on Permanent Impermanence.

Dear Friends,

Only in the past century have quantum physicists confirmed what the Buddhas, saints and sages discovered and have revealed for millennia:
that in this world everything is impermanent.

Every appearance is in a constant state of flux or 'flow'; so everything that appears, disappears; every form eventually melts into mystery.  [Not even 'diamonds are forever'.]

Since Einstein's groundbreaking theory of relativity, quantum scientists have confirmed that in this world of space/time duality and causality everything is energy; that every form and phenomenon, whether or not perceptible or measurable, is ephemeral; so, that this is a world of permanent impermanence.

Yet, paradoxically, in our polarity/duality 'reality', it is only the immutable Eternal – ever imminent in all manifestation – which can recognize and realize that every appearance is impermanent; that eternal Cosmic consciousness is Ultimate Non-duality Reality.

Hence the Persian adage "This, too, will pass", reflecting on the evanescence of the human condition, paradoxically points us toward ultimate Reality, because it is only THAT unchanging Eternal Awareness invisibly imminent in each of us which can recognize that all which appears will pass.
"The words "This, too, will pass" are pointers toward Reality. In pointing to the impermanence of all forms, by implication, they are also pointing to the eternal. Only the eternal in you can recognize the impermanent as impermanent."
~ Eckhart Tolle – A New Earth

Only after my spiritual awakening, and gradual exposure to Eastern mystical philosophy, did I begin to reflect on the crucial importance of experientially realizing the dream-like impermanence of this world; that Earth life can be likened to an ephemeral mental mirage from which we suffer until awakening to our true Eternal Self identity and the non-dual essence of all phenomena.

Such perennial philosophy teaches that we unavoidably suffer karmically in this transient world of samsara or maya until realizing the true nature of Self and all phenomena.

Knowingly or subconsciously everyone seeks eternal peace and happiness. But that is impossible in this world where no pleasure is forever. So our unavoidable suffering – from unskillful thoughts, words and deeds, which are subject to law of causality – is a cosmic 'incentive system' impelling us to overcome ignorance and discover our true non-duality self-identity and 'reality' – Eternal LOVE.

Suffering ends when ignorance ends; ignorance ends with experiential Self knowledge that we are immortal Infinite Potentiality beyond conception, rather than ego-identified entities which are mortal, separate and limited.

The posted quotations and sutra sayings, can inspire appreciation of these perennially important ideas.

May they help us find ever expanding happiness as we less and less identify as mortally ephemeral entities and more and more identify as Eternally immutable Awareness ever imminent in everything/everyone everywhere.

And so may it be! 

Ron Rattner


"Ego is the biggest enemy of humans. "
~ Rig Veda
"I hold three treasures
 close to my heart.

The first is love;

The next simplicity;

The third, overcoming ego."
~ Lao Tzu
"When I let go of what [I think] I am,
I become what I might be."
~ Lao Tzu
"The foundation of the Buddha's teachings lies in compassion, and the reason for practicing the teachings is to wipe out the persistence of ego, the number-one enemy of compassion."
~ Dalai Lama
"A spark of truth can burn up a mountain of lies. The opposite is also true. The sun of truth remains hidden behind the cloud of self-identification with the body."
~ Nisargadatta Maharaj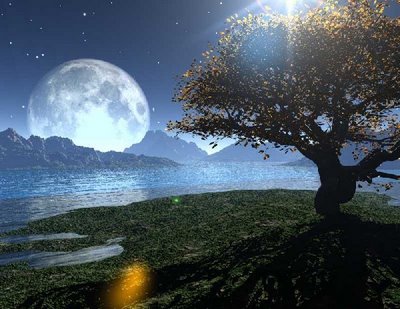 What is Ego?

Q. What is ego?

A. Ego is what you think you are –

If you don't self-identify with Universal Awareness, Nature or Divinity.

And your body is your ego incarnate.

As you learn what you really are,
you'll change what you think you are –

Until without thinking what you are
or who you are,

You just ARE.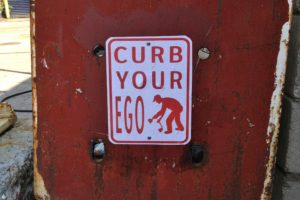 Helpful quotations:

"When you think or speak about yourself, when you say, "I," what you usually refer to is "me and my story." This is the "I" of your likes and dislikes, fears and desires, the "I" that is never satisfied for long. It is a mind-made sense of who you are, conditioned by the past and seeking to find its fulfillment in the future. Can you see that this "I" is fleeting, a temporary formation, like a wave pattern on the surface of the water?"
~ Eckhart Tolle, Stillness Speaks

"As you grow up, you form a mental image of who you are, based on your personal and cultural conditioning. We may call this phantom self the ego. It consists of mind activity and can only be kept going through constant thinking. The term ego means different things to different people, but when I use it …it means a false self, created by unconscious identification with the mind. …..As long as you are identified with your mind, the ego runs your life."
~ Eckhart Tolle, The Power of Now

"As long as the egoic mind is running your life, you cannot truly be at ease; you cannot be at peace or fulfilled except for brief intervals when you obtained what you wanted, when a craving has just been fulfilled. Since the ego is a derived sense of self, it needs to identify with external things. It needs to be both defended and fed constantly. The most common ego identifications have to do with possessions, the work you do, social status and recognition, knowledge and education, physical appearance, special abilities, relationships, personal and family history, belief systems, and often also political, nationalistic, racial, religious, and other collective identifications."
~ Eckhart Tolle, The Power of Now

"Ego could be defined as whatever covers up basic goodness. From an experiential point of view, what is ego covering up? It's covering up our experience of just being here, just fully being where we are, so that we can relate with the immediacy of our experience. Egolessness is a state of mind that has complete confidence in the sacredness of the world. It is unconditional well being, unconditional joy that includes all the different qualities of our experience."
~ Pema Chodron

"The individual is separate from his universal environment only in name. When this is not recognized, you have been fooled by your name. Confusing names with Nature, you come to believe that having a separate name makes you a separate being. This is—rather literally—to be spellbound.
~ Alan Watts

"When the line between myself and what happens to me is dissolved and there is no stronghold left for an ego even as a passive witness, I find myself not in a world but
as a world which is neither compulsive nor capricious."
~ Alan Watts

"The ego says that the world is vast, and that the particles which form it are tiny. When tiny particles join, it says, the vast world appears. When the vast world disperses, it says, tiny particles appear. The ego is entranced by all these names and ideas, but the subtle truth is that world and particle are the same; neither one vast, neither one tiny. Every thing is equal to every other thing. Names and concepts only block your perception of this Great Oneness. Therefore it is wise to ignore them. Those who live inside their egos are continually bewildered: they struggle frantically to know whether things are large or small, whether or not there is a purpose to joining or dispersing, whether the universe is blind and mechanical or the divine creation of a conscious being. In reality there are no grounds for having beliefs or making comments about such things. Look behind them instead, and you will discern the deep, silent, complete truth of the Tao. Embrace it, and your bewilderment vanishes."
~ Lao Tzu

"The ego is a monkey catapulting through the jungle: Totally fascinated by the realm of the senses, it swings from one desire to the next, one conflict to the next, one self-centered idea to the next. If you threaten it, it actually fears for its life. Let this monkey go. Let the senses go. Let desires go. Let conflicts go. Let ideas go. Let the fiction of life and death go. Just remain in the center, watching. And then forget that you are there."
~ Lao Tzu

"Free of ego, living naturally, working virtuously, you become filled with inexhaustible vitality and are liberated forever from the cycle of death and rebirth. Understand this if nothing else: spiritual freedom and oneness with the Tao are not randomly bestowed gifts, but the rewards of conscious self-transformation and self-evolution."
~ Lao Tzu

Q: "How much "ego" do you need?
A: Just enough so that you don't step in front of a bus."
~ Shunryu Suzuki Roshi


Ron's audio recitation of What is Ego?