Posts Tagged 'The Upanishads'
"All formations are `transient' (anicca); all formations are `subject to suffering' (dukkha); all things are `without a self' (anattaa)".
~ Gautama Buddha (563 – 483 B.C)
"All formations and formulations are impermanent creations."
~ Ron Rattner, Sutra Sayings
"Nothing is permanent 'neath heaven's vast firmament."
~ Ron Rattner, Sutra Sayings
"In this ever-changing space/time world,
nothing is immutable, but much is inscrutable."
~ Ron Rattner, Sutra Sayings
"Life is ineffable, change is inevitable."
~ Ron Rattner, Sutra Sayings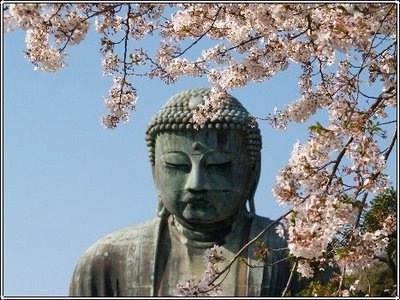 Introduction to Permanent Impermanence

Dear Friends,

We're living in an extraordinarily stressful, fearful and divisive "new normal" era. Thus millions are suffering severely. But this world is always changing, and inevitably all "this, too, will pass". So to move on it's best that we
"Forget the former things;
[and] not dwell on the past." 
~ Isaiah 43:18–19
To help us transcend fears from the past and find blessings in the eternal present, hereafter posted are perennially pertinent quotations about living joyously in ever changing times. They are explained in my comments below the quotes. Enjoy!

Ron Rattner

Permanent Impermanence

"Life is a series of natural and spontaneous changes.

Don't resist them – that only creates sorrow.

Let reality be reality.

Let things flow naturally forward in whatever way they like."

~ Lao-Tzu

"Everything flows and nothing abides,

everything gives way and nothing stays fixed."

~ Heraclitus (c.540 – c.475 BC)

"That nothing is static or fixed, that all is fleeting and impermanent, is the first mark of existence. It is the ordinary state of affairs. Everything is in process. Everything—every tree, every blade of grass, all the animals, insects, human beings, buildings, the animate and the inanimate—is always changing, moment to moment."
~ Pema Chodron

"Somehow, in the process of trying to deny that things are always changing, we lose our sense of the sacredness of life. We tend to forget that we are part of the natural scheme of things."
~ Pema Chodron

"[T}he recognition of the impermanence of all forms awakens you to the dimension of the formless within yourself, that which is beyond death. Jesus called it "eternal life." ….It leads to…. nonresistance, non-judgment, and non-attachment .. the three aspects of true freedom and enlightened living."
~ Eckhart Tolle – A New Earth (edited)

"The words "This, too, will pass" are pointers toward Reality. In pointing to the impermanence of all forms, by implication, they are also pointing to the eternal. Only the eternal in you can recognize the impermanent as impermanent."
~ Eckhart Tolle – A New Earth

"Life always bursts the boundaries of formulas."
~ Antoine de Saint-Exupéry

"Corporeality is transient, feeling is transient, perception is transient, mental formations are transient, consciousness is transient.
And that which is transient, is subject to suffering; and of that which is transient and subject to suffering and change, one cannot rightly say:
`This belongs to me; this am I; this is my Self'.
Therefore, whatever there be of corporeality, of feeling, perception, mental formations, or consciousness, whether past, present or future, one's own or external, gross or subtle, lofty or low, far or near, one should understand according to reality and true wisdom: `This does not belong to me; this am I not; this is not my Self'."
~ Gautama Buddha

"This existence of ours is as transient as autumn clouds. 
To watch the birth and death of beings is like looking at the movements of a dance. A lifetime is like a flash of lightning in the sky,
 rushing by, like a torrent down a steep mountain."
~ Gautama Buddha

"A corporeal phenomenon, a feeling, a perception, a mental formation, a consciousness, which is permanent and persistent, eternal and not subject to change, such a thing the wise men in this world do not recognize; and I also say that there is no such thing."
~ Gautama Buddha

"The First thing to understand about the universe is that no condition is "good" or "bad." It just is. So stop making value judgments. The second thing to know is that all conditions are temporary. Nothing stays the same, nothing remains static. Which way a thing changes depends on you."
~ Neale Donald Walsch

"In the beginning was Atman; the one without a second." . . .
"We are like the spider.

We weave our life and then move along in it.

We are like the dreamer who dreams and then lives in the dream.

This is true for the entire universe."
~ Aitareya Upanishad of Rig Veda


Ron's Comments on Permanent Impermanence.

Dear Friends,

Only in the past century have quantum physicists confirmed what the Buddhas, saints and sages discovered and have revealed for millennia:
that in this world everything is impermanent.

Every appearance is in a constant state of flux or 'flow'; so everything that appears, disappears; every form eventually melts into mystery.  [Not even 'diamonds are forever'.]

Since Einstein's groundbreaking theory of relativity, quantum scientists have confirmed that in this world of space/time duality and causality everything is energy; that every form and phenomenon, whether or not perceptible or measurable, is ephemeral; so, that this is a world of permanent impermanence.

Yet, paradoxically, in our polarity/duality 'reality', it is only the immutable Eternal – ever imminent in all manifestation – which can recognize and realize that every appearance is impermanent; that eternal Cosmic consciousness is Ultimate Non-duality Reality.

Hence the Persian adage "This, too, will pass", reflecting on the evanescence of the human condition, paradoxically points us toward ultimate Reality, because it is only THAT unchanging Eternal Awareness invisibly imminent in each of us which can recognize that all which appears will pass.
"The words "This, too, will pass" are pointers toward Reality. In pointing to the impermanence of all forms, by implication, they are also pointing to the eternal. Only the eternal in you can recognize the impermanent as impermanent."
~ Eckhart Tolle – A New Earth

Only after my spiritual awakening, and gradual exposure to Eastern mystical philosophy, did I begin to reflect on the crucial importance of experientially realizing the dream-like impermanence of this world; that Earth life can be likened to an ephemeral mental mirage from which we suffer until awakening to our true Eternal Self identity and the non-dual essence of all phenomena.

Such perennial philosophy teaches that we unavoidably suffer karmically in this transient world of samsara or maya until realizing the true nature of Self and all phenomena.

Knowingly or subconsciously everyone seeks eternal peace and happiness. But that is impossible in this world where no pleasure is forever. So our unavoidable suffering – from unskillful thoughts, words and deeds, which are subject to law of causality – is a cosmic 'incentive system' impelling us to overcome ignorance and discover our true non-duality self-identity and 'reality' – Eternal LOVE.

Suffering ends when ignorance ends; ignorance ends with experiential Self knowledge that we are immortal Infinite Potentiality beyond conception, rather than ego-identified entities which are mortal, separate and limited.

The above quotations and sutra sayings, can inspire appreciation of these perennially important ideas.

May they help us find ever expanding happiness as we less and less identify as mortally ephemeral entities and more and more identify as Eternally immutable Awareness ever imminent in everything/everyone everywhere.

And so may it be! 

Ron Rattner


"This place is a dream.
Only a sleeper considers it real.
Then death comes like dawn,
and you wake up laughing
at what you thought was your grief."
~ Rumi
"The world, indeed, is like a dream
and the treasures of the world are an alluring mirage!"
~ Buddha (The Awakened One)
"A wise man, recognizing that the world is but an illusion,
does not act as if it is real,
so he escapes the suffering."
~ Buddha
"Thus shall ye think of all this fleeting world:
A star at dawn, a bubble in a stream;
A flash of lightning in a summer cloud,
A flickering lamp, a phantom, and a dream."
~ Buddha: Diamond Sutra
"We are like the spider.

We weave our life and then move along in it.

We are like the dreamer who dreams and then lives in the dream.

This is true for the entire universe."
~ The Upanishads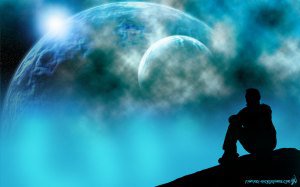 Life Is But A Dream
Q. "Is all that we see or seem but a dream within a dream?"
[*See footnote]

A. Yes. Each person's life is like a dream story within a dream of space/time reality.

For millennia, mystics have revealed that all we see or seem is mental illusion, 'samsara' or 'maya' – like a very persistent day dream from which we can awaken, just as we awaken from nocturnal dreams. And scientists like Einstein confirm the mystics, saying e.g. that
"Reality is merely an illusion, albeit a very persistent one"; "space and time are not conditions in which we live, they are modes in which we think"; and, that "our separation of each other is an optical illusion of consciousness."

Just as nighttime dreams are mental images arising during sleep on a 'screen' of formless awareness, our daytime "reality" arises from mental images projected on the same screen of formless awareness that perceives nocturnal dreams.

Both mystics and scientists say that all the forms we perceive as "reality" are impermanent – ever appearing and disappearing in timeless formless awareness; awareness which is universal and beyond time and space, beyond birth and death. That formless awareness is in the Bible called "everlasting life" [Daniel 12:1-3] and "eternal life" [e.g. John 17:1-2] And it is our Essence and Ultimate Identity.

We can realize the biblical/mystical promise of eternal life upon awakening from illusory egoic self identification as mere mortal bodies, their thoughts and their stories, and thus awakening to self identification with that timeless, formless awareness in which we perceive our lives and all we call "reality".

AND SO IT SHALL BE!



Ron's Commentary on Life Is But A Dream.

Dear Friends,

Have you ever yet thought about a "dream" as other than a nocturnal sleep experience?   Or as an unfulfilled 'utopian' aspiration such as expressed in Reverend Martin Luther King, Jr.'s legendary  "I Have a Dream" speech,
John Lennon's "Imagine" lyrics,
"You may say that I'm a dreamer

But I'm not the only one

I hope someday you'll join us

And the world will be as one"


or by master lyricist Oscar Hammerstein in "Happy Talk" from "South Pacific":
"You got to have a dream, 
If you don't have a dream,
How you gonna have a dream come true?"
To help us validate and actuate those "new age" ideas, I have explained in the above essay why "all that we see or seem is but a dream within a dream" in response to an insightful 1859 rhetorical question by poet Edgar Allan Poe; and why – as mystics and seers have told us for millennia – what we believe to be reality is, like a dream, just a play of universal consciousness. 

From my "dreamlike" perspective, the inauguration of Donald J. Trump as 45th US president was a major disguised blessing which wouldn't have happened if Hillary Clinton had been declared the US election winner.   It has sparked an unprecedented mass political awakening to insanely dystopian secret government threats to everyone everywhere.
Because a critical mass of awakened Humankind worldwide are now adamantly demanding and intuitively envisioning a new era of peace and justice for all life everywhere – an era which ends and transcends unconscionable and unsustainable exploitation of our societies and planet to obscenely enrich a tiny group of psychopathic billionaires – I see this as beginning of a new era which will advance the highest good for all life on our precious planet.  

In a recent Happy New Year posting, I said that:
"The personal and planetary are intimately connected.
Just as dreamers 'create' their dreams,
together we are a 'dream-team',
dreaming our world into being; and,
consciously or unconsciously creating a 'common dream'"
Quotations from Rumi, Buddha (The Awakened One), and ancient Upanishads which precede the essay, elucidate and illuminate our common dream "reality". And here are more quotations which can help us realize why our supposed waking life is like a dream:
"As we live through thousands of dreams in our present life, so is our present life only one of many thousands of such lives which we enter from the other more real life and then return after death. Our life is but one of the dreams of that more real life, and so it is endlessly, until the very last one, the very real the life of God."
~ Leo Tolstoy

A dream! What is a dream? And is not our life a dream?
~ Fyodor Dostoevsky

"This whole creation is essentially subjective, and the dream is the theater where the dreamer is at once: scene, actor, prompter, stage manager, author, audience, and critic." 
~ Carl Gustav Jung

"To die, to sleep;
To sleep: perchance to dream: ay, there's the rub:
For in that sleep of death what dreams may come,
When we have shuffled off this mortal coil…"
~ William Shakespeare, Hamlet (c. 1599), Act 3, sc. 1. 
Especially since modern medical technology has begun resuscitating apparently dead heart attack victims, many survivors have recounted amazing near death experiences (NDE's) helping us to learn societally about what happens  "when we have shuffled off this mortal coil".  And such NDE's have been portrayed in movies like the 1998 Robin Williams film, "What Dreams May Come", which paradoxically dealt with post-suicide experience.

Paramahansa Yogananda poetically observed:
"The mysterious soul abides forever' changing never…. 
It loves to live in the grottos of change, ever steadfast and immovable. It never dreams ought but eternity." 

May our awakening Human 'dream team' ever more self-identify as "the mysterious soul [which] abides forever" .  And may we apprehend as adults the esoteric meaning of this nursery rhyme we recited as children:
"Row, row, row your boat
Gently down the stream,
Merrily merrily, merrily, merrily
Life is but a dream"


Thereby may we at long last create an ever nobler 'common dream' that honors the equality and divinity of everyone everywhere, thus transcending exploitation and discrimination against the most vulnerable people and other sentient beings, by using our common sense and our common wealth for our common weal, and to end the iniquity of inequity in our society.

And so shall it be!

Ron Rattner