Posts Tagged '" in the zone"'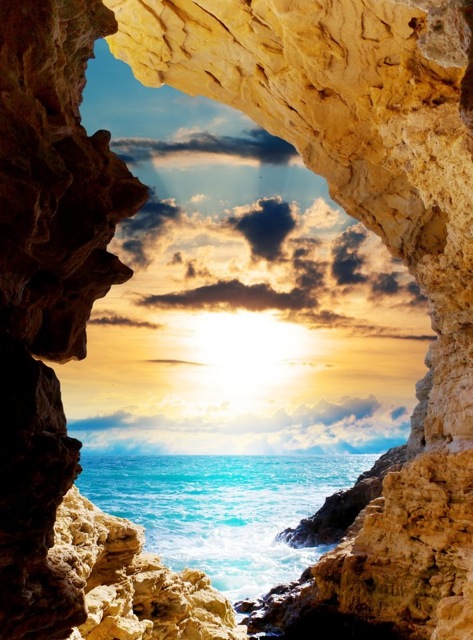 "Silence is the language of God,
all else is poor translation."
~ Rumi
"Love said to me,

there is nothing that is not me.

Be silent."
~ Rumi
"Move outside the tangle of fear-thinking.
Live in silence."..
"Let silence take you to the core of life."
~ Rumi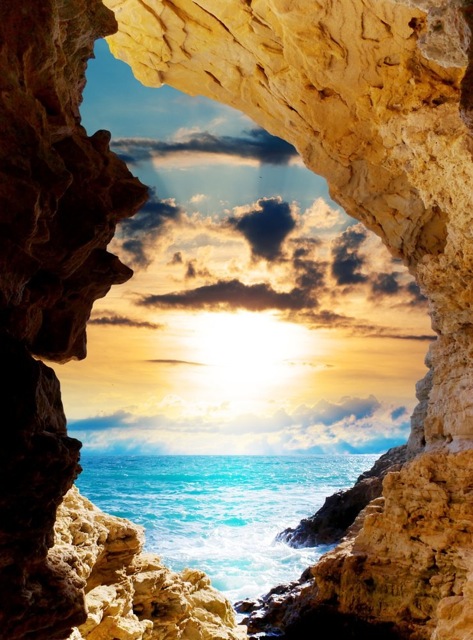 Introduction.

The following timeless quotations about silence, are shared to help all of us keep calm, without harmful anxieties, emotions or fears, in these difficult times.

'Silence" ~ Sayings and Quotes
"Silence is a true friend who never betrays."
~ Confucius

"There is something greater and purer than what the mouth utters.
Silence illuminates our souls, whispers to our hearts, and brings them together.
Silence separates us from ourselves, makes us sail the firmament of spirit, and brings us closer to heaven."
~ Kahlil Gibran

"If you don't know what God's guidance for your life is,
you might try seeking in receptive silence.
I used to walk receptive and silent amidst the beauties of nature.
Wonderful insights would come to me which I then put into practice in my life."
~ Peace Pilgrim

Silence is the communing of a conscious soul with itself.

If the soul attend for a moment to its own infinity,

then and there is silence.

She is audible to all men, at all times, in all places,
and if we will

we may always hearken to her admonitions."
~ Henry David Thoreau

"It is as though he listened
and such listening as his
enfolds us in a silence
In which at last
We begin to hear
What we are meant to be."
~ Lao-Tzu

"In the silence of the heart God speaks.
If you face God in prayer and silence, God will speak to you.
Then you will know that you are nothing.
It is only when you realize your nothingness, your emptiness,
that God can fill you with Himself.
Souls of prayer are souls of great silence."
~ Mother Teresa

"One opens the inner doors of one's heart to the infinite silences of the Spirit,
out of whose abysses love wells up without fail and gives itself to all."

~ Thomas Merton

"My friend, I am not what I seem.
Seeming is but a garment I wear — a care-woven garment that protects me from thy questionings and thee from my negligence.
The "I" in me, my friend, dwells in the house of silence, and therein it shall remain for ever more, unperceived, unapproachable."
~ Kahlil Gibran

"The water in a vessel is sparkling; the water in the sea is dark.
The small truth has words which are clear; the great truth has great silence."
~ Rabindranath Tagore

"We search for Him here and there, while looking right at Him
Sitting by his side, we ask:
Oh Beloved, where is the Beloved?
Enough with such questions
Let silence take you to the core of life
All your talk is worthless when compared with one whisper of the beloved"
~ Rumi

"Each one of us is called to become that great song that comes out of the silence,
and the more we let ourselves down into that great silence the more we become capable of singing that great song."
~ David Steindl-Rast

‎"After silence, that which comes nearest to expressing the inexpressible is music."
~ Aldous Huxley

"The world would be happier if men had the same capacity to be silent that they have to speak."
~ Baruch Spinoza

"Live laconically –
Speak little; say much."
~ Ron Rattner (aka Swami Onandonananda)

"Eschew pedantry, punditry, and prolixity,
and seek profundity –
in silence, simplicity and serenity."
~ Ron Rattner – Sutra Sayings


Ron's comments about the power of silent minds

Dear Friends,

Have you ever noticed how it feels to be "in the zone" with a stilled or focussed mind? Or noticed how star athletes perform at their highest levels while "in the zone"?

Being in the zone implies a state of consciousness in which increased focus and attention support highest levels of physical or mental performance.

The secret of our success while "in the zone" is a thoughtless or focussed mind. And a thoughtless or focussed mind is often considered crucial to progress on the spiritual path.

That's why spiritual teachers invariably endorse meditation and other mind-stilling techniques.

According to Patanjali's Yoga Sutras – a sacred Hindu treatise – "yoga" is much more than postures and exercises to keep the physical body strong and flexible:
"Yoga is the cessation of mind."

By following my Guruji's key advice to "meditate regularly" I have learned the importance of a stilled mind, and have written extensively on that subject.

Here are some of my "sutra sayings" about a silent mind:
"Bliss abides when thought subsides."

"When all thoughts cease, we are at peace."

"Spirit speaks when mind is mute."

"Mute your mind to hear your heart."

"The power to think is a great gift;

but, the power to not think is a greater gift."

"So, to think or not to think, that is the question."


Invocation

May today's timeless quotations about silence,
help us remember and experience  through silent minds
the crucial power of NOW –
to enable our wise behaviors in these difficult times,
so as to help ourselves and all life everywhere.

May everyone everywhere be happy!

And so shall it be!

Ron Rattner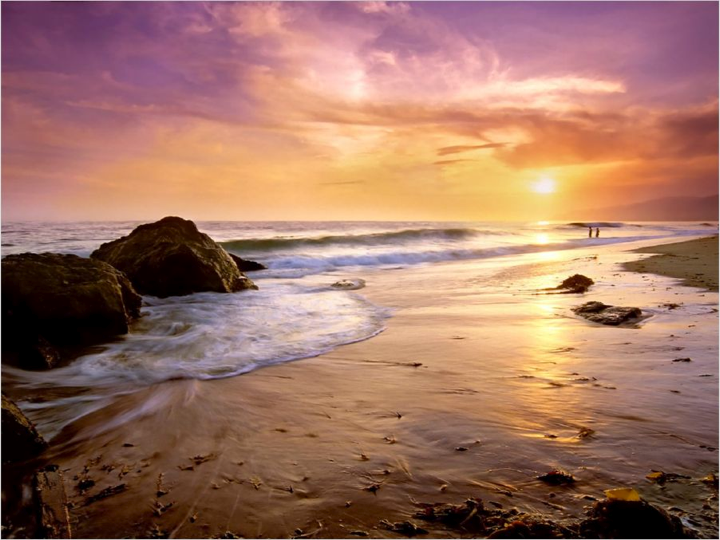 "Life is a series of natural and spontaneous changes.
Don't resist them – that only creates sorrow.
Let reality be reality.
Let things flow naturally forward in whatever way they like."
~ Lao-Tzu
"How can the divine Oneness be seen? 

In beautiful forms, breathtaking wonders, awe-inspiring miracles? 

The Tao is not obliged to present itself in this way.

If you are willing to be lived by it, you will 
see it everywhere,
even in the most ordinary things."

~ Lao Tzu
"Those who flow as life flows know they need no other force."
~ Lao Tzu
"By letting it go it all gets done. The world is won by those who let it go.

But when you try and try, the world is beyond the winning."

~ Lao Tzu

Go With The Flow!

Go with the flow!
Go with the flow!

Everyone says
to go with the flow.

Go with the flow!
Go with the flow!

But nobody knows
where the flow goes.

So, where will we go,
if we go with the flow?

Nobody says;
Nobody knows.

Ron's audio recitation of "Go With The Flow"




Ron's Reflections on "Go With The Flow"

Many years ago after much reflection and observation I decided that being "in the flow" or "in the zone" or "in the Tao" were all spiritually salutary and substantially similar states. So with poetic license I often began equating and conflating them in writings on SillySutras.com – where "Flow" and "Tao" and "zone" are often used as simplistically synonymous.

From my poetic perspective all of these concepts point to nameless and non-dualistic Universal Intelligence or Infinite Potentiality which is the mysterious Source for creation of the universe and all energy patterns that cosmically keep space/time harmonious, balanced and ordered.

I define going with the "flow" or the "Tao" – or being in the "zone" – as thought-free, effortless, and focussed merging of intention, action, and awareness – consciously letting Life happen through us, to harmlessly harmonize with Nature and achieve effortless action. 

Contrary to some interpretations, "Going with the "flow" or the "Tao" is the antithesis of being passive, apathetic or indolent. Or of just letting things happen without rational response.

When "in the flow" we skillfully and spontaneously respond to ever changing conditions or stimuli, like e.g. accomplished athletes, artists or stand-up performers who are "in the zone". Such responses help us harmoniously co-create and evolve this ever impermanent world. And it is a sign of our spiritual progress in the process of ultimately merging with Mystery.

So how do we go with the "flow" or the "Tao"?

Some of the wisest reflections on these perennial questions are in Lao Tzu's enduring masterpiece the Tao Te Ching , including those which I have posted above "Go With The Flow".

And here are some further Tao Te Ching verses which have especially interested me:
"If you correct your mind, the rest of your life will fall into place."

"Stop thinking and end your problems."

"To a mind that is still the whole universe surrenders."

"Become totally empty
Quiet the restlessness of the mind
Only then will you witness everything unfolding from emptiness"

"Be still.
Stillness reveals the secrets of eternity."

"Free of ego, living naturally, working virtuously, you become filled with inexhaustible vitality and are liberated forever from the cycle of death and rebirth.


Understand this if nothing else: spiritual freedom and oneness with the Tao are not randomly bestowed gifts, but the rewards of conscious self-transformation and self-evolution."


Conclusion

As we ever awaken to harmlessly harmonize with Nature, may we consciously and cooperatively participate "in the flow" to co-create an ever better world – as we intend, intuit, and imagine it to be.

And so may it be!

Ron Rattner