Posts Tagged 'Suzuki Roshi'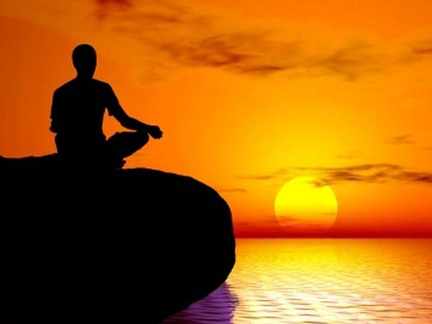 "Knowing others is wisdom,
knowing your Self is enlightenment."

~ Lao Tzu
"There is no such thing as
enlightenment,
the realization of that fact is
itself enlightenment."
~ Nisargadatta Maharaj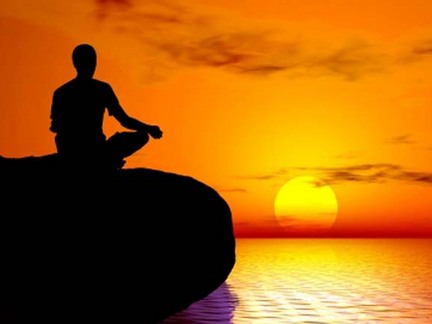 What is "Enlightenment"?

"Personal entity and enlightenment cannot go together."
~ Nisargadatta Maharaj

"Strictly speaking there are no enlightened people,
there is only enlightened activity."
~ Suzuki Roshi

"There is no enlightenment outside of daily life."
~ Thich Nhat Hanh

"There are many paths to enlightenment.
Be sure to take one with a heart."
~ Lao Tzu

"Knowledge is structured in consciousness.
The process of education takes place in the field of consciousness;
the prerequisite to complete education is therefore
the full development of consciousness — enlightenment.
Knowledge is not the basis of enlightenment,
enlightenment is the basis of knowledge."
~ Maharishi Mahesh Yogi

"According to Vedanta, there are only two symptoms of enlightenment, just two indications that a transformation is taking place within you toward a higher consciousness. The first symptom is that you stop worrying. Things don't bother you anymore. You become light-hearted and full of joy. The second symptom is that you encounter more and more meaningful coincidences in your life, more and more synchronicities. And this accelerates to the point where you actually experience the miraculous."
~ Deepak Chopra (Synchrodestiny)

"The word enlightenment conjures up the idea of some superhuman accomplishment, and the ego likes to keep it that way, but it is simply our natural state of felt oneness with being. It is a state of connectedness with something immeasurable and indestructible, something that, almost paradoxically, is essentially you and yet much greater than you. It is finding true your true nature beyond name and form. The inability to feel this connectedness gives rise to the illusion of separation, from yourself and from the world around you. You then perceive yourself, consciously or unconsciously, as an isolated fragment. Fear arises, and conflicts within and without become the norm."
~ Eckhart Tolle, Practicing the Power of Now

"Enlightenment" is Being –
beyond entity identity.
Ego and "enlightenment" cannot coexist.
~ Ron Rattner, Sutra Sayings
Ron's Commentary on What is "Enlightenment"?

Dear Friends,

I am privileged to share with you today key quotations from spiritual teachers about the perennial process of inner illumination – or "enlightenment".

In memoirs titled "Transcending Transcendence" I've told about my conscious pursuit of "enlightenment" as a spiritual goal, until gradually I abandoned goal oriented spiritual seeking, and – as "An Uncertain Undue" – intuitively began surrendering to the Infinite, with more and more heartfelt faith in The Lone Arranger. 

I realized that "enlightenment" is only a word – a mere mental concept with different meanings for different people.  So I determined that in this illusory world "enlightenment" is not an ultimate destination, but an evolutionary process; that beyond space/time/causality 'reality' there are no concepts – only ineffable Mystery.   

As a spiritually unenlightened "Uncertain Undo", I've 'heretically' decided that Suzuki Roshi was right in observing that
"there are no [fully] enlightened people, . . only enlightened activity".


In my view incarnation is limitation.  So no completely "enlightened" person can manifest all infinite aspects of non-duality Reality – of limitless LOVE.  Therefore, as a devotional non-dualist, I've decided that Nisargadatta Maharaj was paradoxically right in saying that in this illusory world: 
"There is no such thing as enlightenment,
the realization of that fact is itself enlightenment."

~ Nisargadatta Maharaj


I respectfully suggest that – except for rare Avatars, Buddhas or Bodhisattvas – we all appear here on the Earth Branch of the great Cosmic University to evolve spiritually by learning LOVE and being LOVE; and that in this ever impermanent space time "reality" our challenge is to skillfully stay in harmony with always changing energy – whether perceptible or imperceptible; that as times change our "enlightened" behaviors must change; that historically enlightened behaviors may not still be appropriate in this modern age of mental malaise.  

For me perpetual change challenges us to always live life presently – 'in the zone' – by constantly responding appropriately, skillfully and spontaneously to ever changing earth energies.  So we are learning to experience life spontaneously, like skilled master musicians in a jam session – always harmoniously responding or blending with each sensed musical sound or soundless space.  

But if we had mastered that "enlightened" process of always being 'in the zone', we wouldn't be here.  Consider these apt quotes from popular spiritual authors: 

"Here is the test to find whether your mission on earth is finished. If you're alive, it isn't."
~ Richard Bach

"If you're not dead yet, you're not done yet." 
~ Elizabeth Gilbert (quoting her mother)

As long as we incarnate on Earth, participation in the "enlightenment" process entails learning mindfully "to let go, and go with the flow" – and to "leave it to the Lone Arranger."    Moreover, active pursuit of "enlightenment" can become a subtle ego trap, to be averted.  So it's best to surrender because:


"What you seek is seeking you."
~ Rumi

Thus, while ever honoring my beloved Guruji as guiding and inspiring 'outer authority', I've more and more relied on inner intuitive authority while experiencing the earth-life "enlightenment" process.  And such reliance has brought an ever happier life.
   
Knowingly or unknowingly we are all on a spiritual path to discover within our true Self identity – which 'is seeking us'.  So this essay is offered to help us realize ever increasing inner happiness by finding and following our Sacred Heart.

And so may it be!

Ron Rattner
"Strictly speaking there are no enlightened people,
there is only enlightened activity."
~ Suzuki Roshi
"There is no such thing as
enlightenment,
the realization of that fact is
itself enlightenment."
~ Nisargadatta Maharaj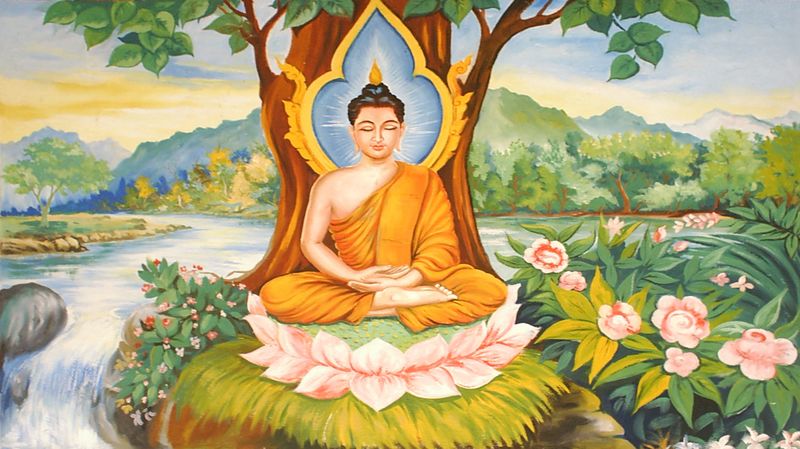 Q: What is enlightenment?

A: "Enlightenment" is a word, – an idea with different meanings for different people;
it is a mental concept resulting from thought.
So, the meaning of "enlightenment" is in the mind of the thinker.

Here we call "enlightenment" an evolutionary process, not an ultimate destination.

In evolving toward an "enlightened" destination,
we approach an ever-distant horizon in the Sacred Heart of Humankind.

Q. What are some signs of progress in the enlightenment process?

A. Less and less ego, more and more humility and authenticity;
less and less thought, more and more mental stillness and peace.