"From wonder into wonder existence opens."
~ Lao Tzu
"We are what we think.
All that we are arises with our thoughts.
With our thoughts, we make the world."
~ Buddha
"Life will give you whatever experience
is most helpful for the evolution of your consciousness."
~ Eckhart Tolle
"Whatever we think, do, or say,
changes this world in some way."
~ Ron Rattner, Sutra Sayings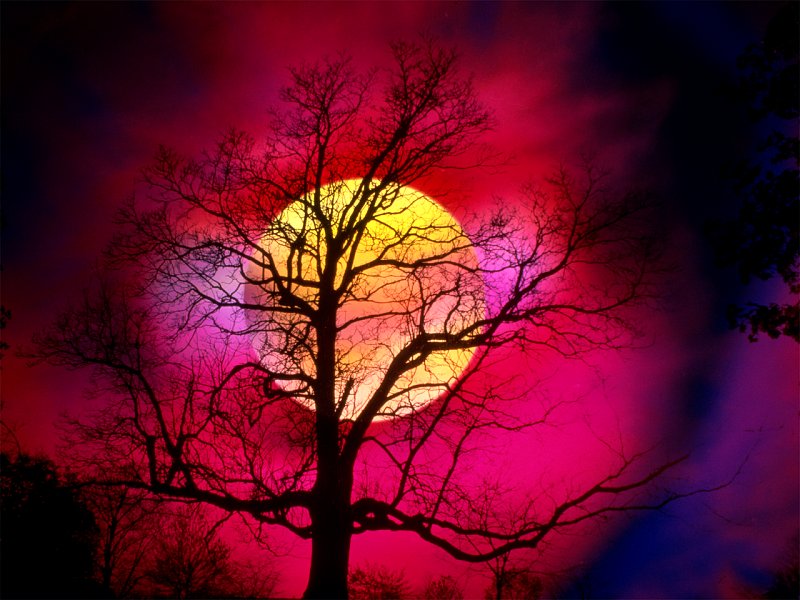 Synchronistic "Manifestation Miracles"

After many years of reflection, I've become convinced that my life has unfolded and evolved perfectly, as if a Divine novelist was writing Ron's life-plan script. Accordingly my attitude toward life's inevitable ups and downs has become that everything happens for the best – to promote our evolution; that in every adversity there is an evolutionary opportunity. (See https://sillysutras.com/ive-found-a-faith-based-life/)

Also, I now believe that I've been and am now continually blessed and guided by frequent 'miraculous' synchronicities – premonitions and meaningful or noteworthy apparent coincidences in time – which Western science can't yet explain. Therefore, in these memoirs I'm sharing with you some of those synchronicities.

For many years after my midlife spiritual awakening – beginning with a three month period of extraordinarily high energy – such synchronicities have included numerous amazing mystical and psychic experiences elsewhere described.

I learned from my Guruji, Shri Dhyanyogi Madhusudandas, that many of these experiences could be considered manifestations of an autonomic kundalini purification process; an evolutionary process enabling us – each in our own unique way – to live happier and more meaningful lives, and thereby to further evolution of all life on our precious planet with which we are inseparably connected.

Virtually all of my many synchronistic experiences have happened unexpectedly. They have been noteworthy because they were surprising, and often meaningful.

But, in recent years, one type of synchronicity experience – manifestation of desired circumstances or artifacts – has happened so often that I am no longer so surprised by such experiences. However, they remain for me frequent meaningful reminders of our miraculous relative reality and of our blessed life therein, for which I am unspeakably ever grateful.

I haven't sought psychic powers – and am wary that they can be ego traps – so I haven't consciously willed such experiences. Yet, frequently some circumstance has fortuitously arisen, or some person or artifact has appeared in my life, fulfilling a wish or perceived need. And sometimes I have perceived such synchronicities as significant spiritual experiences.

The most important of such spiritual experiences was the inner appearance of Guruji and my later synchronistic meeting with him. This happened only after I wholeheartedly began seeking answers to spiritual mysteries arising in my life, had discovered a deep inner yearning for God, and had intuitively begun reciting a Sanskrit Ram mantra.

Probably my most amazing synchronicity experience happened while I was taking a daily walk toward San Francisco Bay, more than twenty years after my 1982 "trip of a lifetime" spiritual pilgrimage to India. At a time when I was trying to recall details of that journey, I found in a garbage dumpster a rare documentary video about that pilgrimage of which I was previously unaware. See https://sillysutras.com/synchronicity-story-miraculously-manifesting-memories-of-a-spiritual-pilgrimage-to-india-and-nepal/

One of the most noteworthy synchronistic circumstances not apparently associated with my spiritual longing, but with an aesthetic longing, was the fortuitous manner in which I found my spectacular San Francisco view condominium and later acquired it as an almost free gift from the Universe. I have now resided in that apartment for over forty years, as a high-rise hermitage, and it has been the happiest dwelling place of my adult life. So elsewhere I've shared the story of how it was virtually given to me.

Also, I now have in my lovely dwelling place dozens of previously desired items: plants, furniture and clothing items, other artifacts, and (formerly) even a 'stash of cash', all of which I unexpectedly found or received after wanting them. I call these experiences "manifestation miracles".

Such "miracles", which are happening continually and with ever increasing frequency, are far too numerous for me to recall and recount. But, in addition to my dumpster and condominium stories, I have recounted other memorable synchronistic "manifestation miracles" which are emblematic of this phenomenon, and which have been especially noteworthy for me.
(* See footnote)

These spiritual memoirs stories are shared, as requested by my Guruji, to help inspire our faith that life always gives us whatever experiences are appropriate for advancement of our happiness and spiritual evolution.

And so may it be!

Ron Rattner


Footnote

"In order to know through experience what happens beyond death,
you must go deep within yourself.

In meditation, the truth will come to you."

~ Shri Dhyanyogi Madhusudandas
"Death is truly part of life … 'what we called death is merely a concept'."
"This happens at the gross level of the mind.
But neither death nor birth exist at the subtle level of consciousness that we call 'clear light.'"
~ Dalai Lama
At my death do not lament our separation
…
as the sun and moon but seem to set,
in reality this is a rebirth.
~ Rumi
"Birth and death are virtual,
but Life is perpetual."
~ Ron Rattner, Sutra Sayings
Ron's Introduction

On observing noteworthy phenomena which we can't yet explain by known natural or scientific laws, we sometimes call them "miracles" and may attribute them to a Divine power.

Like other rare saints and mystics my beloved "Guruji", Shri Dhyanyogi Madhusudandas, occasionally demonstrated  "miracles"  to foster faith in the Divine.  In writings and lectures, Guruji explained that yogic powers (siddhis) might be attained via control of life-force energies, but that they were seldom displayed; that such powers are only used

"sparingly and on occasion for humanitarian and other discretionary ends",
but not "for self-aggrandizement."

In prior memoirs, I've explained how Guruji has helped me from subtle planes, like a 'guardian angel', since before I met him when his body was approximately one hundred years old, and even after his supposed bodily death in India sixteen years later.

I believe that Guruji left his body consciously and intentionally, using his yogic powers; that Guruj's subtle bodies survived the physical body; and, that from subtle planes he continues to help humanity.

I'd like to explain to you my reasons for this belief.

Why Guruji Survived Supposed Physical Death.

In the Hindu tradition, when a yogi who has previously experienced the highest state of samadhi intentionally leaves his body, this is not the same as death of an ordinary person who has not attained Self-realization. Such a passing is called a Mahasamādhi (great and final samādhi) and is the act of consciously and intentionally leaving one's gross body at the time of physical death.

Before I received shaktipat initiation from Guruji in 1978, I had already witnessed his yogic power to influence this relative reality from subtle planes. He had clearly appeared in my subtle inner vision when we were physically distant. Thereafter, I had other memorable experiences of Guruji's subtle powers, which are shared in other memoirs chapters.

In 1980, just before Guruji returned to India from four years in the USA, he stayed in my apartment. At that time Guruji's American attendant, Lackshman, recounted to me his brief conversation with Guruji following a sparsely attended public meditation program. Driving home, Lackshman had remarked to Guruji that it was too bad so few people had attended that event. Whereupon Guruji replied,

"It's not important. Most of my work is on other planes."


And, once when we were alone in his room in my apartment, Guruji told me that he came and went from his physical body as he pleased. (See Human Body – A Precious "Prison"? )

Rudy's Story

Also, at Guruji's meditation programs, I heard amazing stories from others who had experienced his extraordinary yogic powers. Perhaps the most memorable of these stories was that of Rudy, a Chicago school teacher who decided to travel on his motorcycle to be with Guruji in California. But before reaching California, and while he was in Colorado, Rudy had an unexpected and "miraculous meeting" with Guruji.

On a curvy mountain highway in Colorado, Rudy's motorcycle skidded off the road and careened three hundred feet down a steep incline. Just before hitting bottom, Rudy called out Guruji's name, remembering Guruji's assurance that "I'm always with you."

Gravely injured, Rudy became comatose. While comatose he had a miraculous "near death experience" (NDE), which he survived and later recounted in detail.

On 'the other side' during the NDE, Rudy was greeted and guided by Shri Dhyanyogi, to save his life. Thereafter, at a California retreat, Guruji explained to Rudy that he had saved his life because Rudy still had much more work to do in this world.

Rudy's vividly credible description of this amazing incident was convincing testimony of Guruji's yogic power to influence what happens in this relative "reality", and to manifest at will on subtle planes of "reality".

Besides my own extraordinary experiences with Guruji, and hearing of Rudy's experience, I learned of numerous other "miraculous" experiences of Guruji's devotees.
(See "This House is on Fire, The Life of Shri Dyanyogi", as told by Shri Anandi Ma.)

My Experience in San Francisco on Guruji's Mahasamadhi in India.

One of my most memorable mystical experiences of Guruji's yogic powers happened just after he left his physical body in India and I was at home in San Francisco. In late August, 1994, I was home asleep when I was suddenly awakened in the middle of the night.

With eyes open, I beheld in amazement an extraordinary and unprecedented vision – an otherworldly, multi-colored bird, translucent with a peacock-like tail and human-like eyes. Nothing about the bird appeared like any 'real-life' bird I had ever before seen, or might have imagined.

As I gazed in awe at this ethereal apparition, I was enveloped and transformed by a supernal aura of supreme Peace, which emanated from the bird's radiant dark eyes. I awakened in the morning puzzled, and wondered about that extraordinary apparition which had enveloped me with 'peace that passeth understanding.'

The next day, still wondering about the vision, I was sitting at my dining room table when an 'inner voice' dictated to me a poem concerning death, a subject I hadn't then been thinking about.

Listening to my muse, I quickly and spontaneously "channeled" this poem about death, which I later titled Dream Life:
When we come to Earth
They call it a birth
When we leave,
They say we die.

But we really don't come,
And we really don't go.
We just dream our lives
But why?

To awaken as Bliss
From all of this,
Joyous that all is
"I".


Thereafter, within a day or two, I received a rare call from one of Guruji's early US disciples, Elyse (Indu) of Sacramento. She informed me of Guruji's death – his Mahasamādhi – on August 29. Only then did I realize that I had received this poem (about life and death as a waking dream) as a 'parting' profound message and treasured gift from Guruji.  

So I recited the poem for Elyse. Then I told her about my puzzling otherworldly bird vision. She promptly and aptly interpreted that vision as a mythical Phoenix bird, symbol of immortality, resurrection, and life after death.

Whereupon, I realized that the bird's dark human-like eyes emanating ineffable supernal Peace were Guruji's eyes; and, that this unforgettable vision and experience of celestial peace was another parting gift and message from Guruji, for which I am eternally grateful.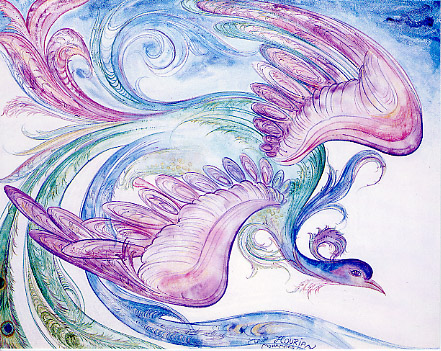 Epilogue

Over twenty five years have passed since that miraculous experience of Guruji's Mahasamādhi, but I still continue to feel his subtle presence and often shed tears of devotion and joy, when I think of him or gaze at his photographic image. And other devotees entering my high-rise hermitage have also experienced his life-force energy (shakti).

Almost twenty years after Guruji's transition, I had a home visit from my friend Michael O'Rourke, a talented spiritual cinematographer who helped me launch SillySutras.com. I was telling Michael about Guruji, and feeling his subtle presence, while seated in a reclining chair. After a while I had to excuse myself for a bathroom visit. When I returned several minutes later Michael reported to me his extraordinary experience of Guruji's subtle appearance.

While Michael was gazing at me as I talked about Guruji, he went into an altered state of consciousness. Michael then perceived another face morphing into mine – a face without glasses and with a longer white beard. It was Guruji!

Michael said that amazingly after I got up to go to the bathroom he still perceived the image of Guruji seated in the chair, until after I returned and sat down again.

Guruji once said:
"All those who came to me for Shaktipat …. are my spiritual heirs.
For my energy works through them."

Not only were Michael and others blessed by Guruji's extraordinary energy in my apartment, I believe that (like he blessed Rudy) Guruji saved my life while I was comatose and near death after a taxicab rundown in June, 2014. (See https://sillysutras.com/another-near-death-experience-rons-memoirs/) So that it is only through Guruji's grace that I have miraculously survived to gratefully still share these memoirs.

May those reading these stories receive Guruji's continuing blessings, notwithstanding his Mahasamādhi almost twenty five years ago.

And so may it be!


"There are only two ways to live your life.
One is as though nothing is a miracle.
The other is as though everything is a miracle."
~ Albert Einstein
"The self, harmonized by yoga,
sees the Self abiding in all beings,
all beings in the Self, everywhere he sees the same."
~ Bhagavad Gita, Chapter 6, Krishna to Arjuna
"He who sees Me everywhere, and sees everything in Me,
of him will I never lose hold, and he shall never lose hold of Me."
~ Bhagavad Gita, Chapter 6, Krishna to Arjuna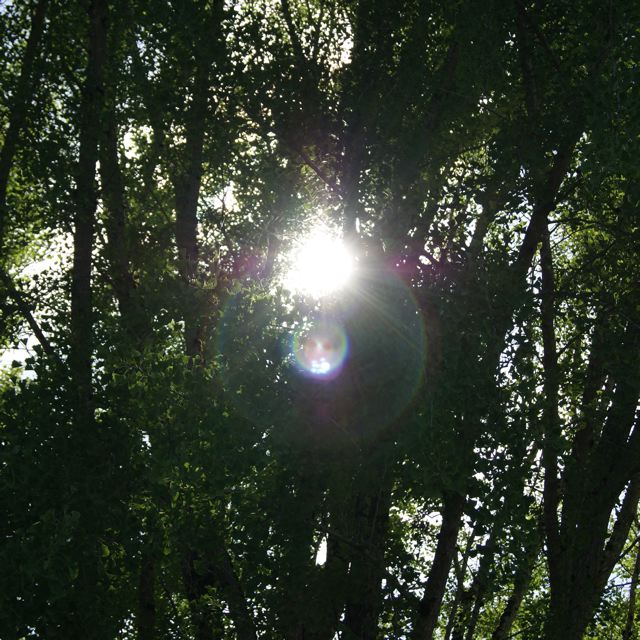 "Kundalini Kriyas" – A Potpourri Of "Peek" Experiences

Especially during the first few years following my self-realization rebirth experience, which cracked – but didn't dissolve – my self-woven karmic cocoon, I was given numerous glimpses of psychic and clairvoyant phenomena previously unknown to me. These experiences emphatically confirmed to me that the universe didn't work the way I'd been taught or thought.

Here is my attempted categorization of these fleeting experiences, which looks like an index to a treatise on psychic phenomena:

Out of body experiences; Remote viewing; Astral traveling; Pre-cognition; Synaesthesia; Clairsentience; Seeing past nature scenes; Seeing apparent past life scenes; Exceptional energy experiences; Tantric merging of energy field with others; Seeing otherworldly inner light; Seeing auras from different dimensions; Seeing everyone as angelic; Seeing cosmic 'perfection'; Seeing causal dimensions; Seeing astral dimensions; Visions (inner and outer); Microscopic vision; Remote diagnosis of medical conditions; Seeing and conversing with Ghandi as inner guide; 'Channeling' inner voice information from higher dimensions; Psycho-kinetic manifestations of desired artifacts; Conversing with inner guides and with birds and animals; Ecstatic trance dancing; Ecstatic meditative moods; Ecstatic crying and laughter; Continuing serendipities and synchronicities.


I considered all these psychic phenomena as "miraculous" natural occurrences which conventional science can't yet explain, not as hallucinations of a deranged psyche. They were valuable insofar as they helped shatter prior paradigms and egoic beliefs, and revealed a deep longing and yearning for God – a yearning which sparked an irresistible curiosity for answers to ultimate philosophical questions, like "Who am I?", "What is reality?", "What is death?", and "What is life's purpose, if any?"

But these experiences were pitfalls to my spiritual evolution insofar as they fed ego illusions of my being a separate, specially gifted person, rather than universal consciousness – as revealed by my realization rebirth experience.

I was initiated by Guruji into the path of kundalini yoga two years after I began experiencing these spontaneous psychic phenomena. Thereafter, I learned that what I had considered psychic phenomena were called "kriyas" in kundalini yoga – spontaneous physical, mental, or emotional activities initiated by the awakened evolutionary kundalini life-force energies which purify the body and nervous system, thus allowing increasing experience of subtler states of consciousness.

But Guruji taught that each person was unique with unique evolutionary impediments. So different people experienced different "kriyas", and no particular "kriya" was necessarily required for spiritual evolution. And 

I learned from Guruji and others that the evolutionary purpose of spiritual 'practice' is to reveal experientially that there is no separate 'practitioner'; not that the practitioner is in some way a separate, special person with special powers.

Thus, since the evolutionary process is leading us to expression of one Life – one LOVE – amidst the infinite diversity of ephemeral forms, spiritual evolution does not require any particular clairvoyant or psychic abilities ("siddhis") and evolutionary progress can be impeded by psychic powers which feed rather than diminish ego's illusion of separateness.

I have learned that perhaps the best universal indicators of spiritual evolution are not psychic experiences or mental powers, but spontaneously compassionate and loving behavior, while skillfully living in the present moment with deep non-reactive awareness, and cessation of unwanted thoughts.

Please remember this as you read stories of my "miraculous" experiences. Each of us is unique with a unique perspective and spiritual path in this world. So, as you follow your Heart – your Bliss – your inner path differs from mine, but is equally authentic.