Posts Tagged 'Elisabeth Kubler-Ross'
"There are no mistakes, no coincidences,
all events are blessings given to us to learn from."
~ Elisabeth Kubler-Ross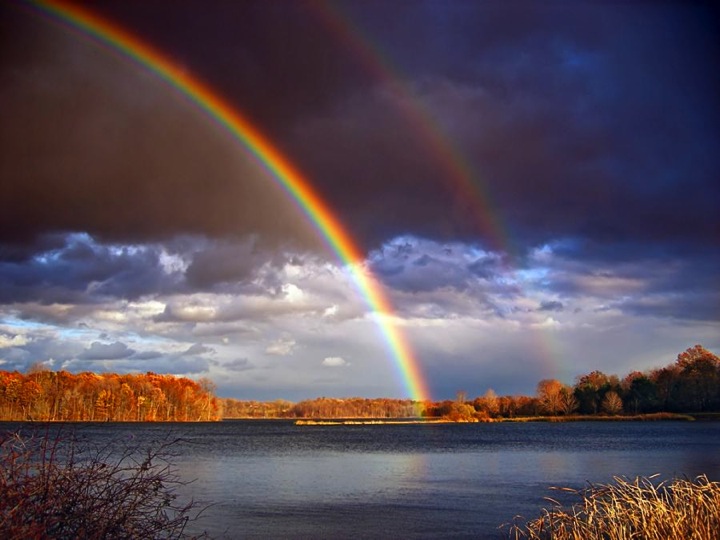 Disguised Blessings

On retiring one Saturday night, I planned going to Trader Joe's first thing in the morning, for bananas and other needed provisions. But I was unexpectedly delayed for over two hours.

From 6:30 to 9:30 I experienced recurrence of traumatic post-colonoscopy diarrheal episodes. Finally, by 10 a.m., I was pooped out and showered and ready to go to Trader Joe's. But when I got into my garaged Prius, the battery was dead. Almost another hour passed before AAA had responded to my emergency call and jumped the Prius' battery to get me going. But instead of heading straight to Trader Joe's, I needed first to drive for twenty minutes to recharge the battery. So, I finally arrived at TJ's a couple of hours later than planned.
There I discovered that two important items on my shopping list – gluten-free rice bread and blackberries (which are anti-diarrheal) – were not on the shelf. Disappointed, I was about to check out empty carted when a smiling TJ employee offered to look in the stock room for the missing items. So, instead of checking out, I waited for longer than expected.
While I was waiting, a special friend from my Aquatic Beach kook group appeared in the store. It was Hippy Dave, the singing, cycling, sadhu who is one of the most extraordinary people I've ever met. (Dave's birthday is May 8th, horoscopically exactly opposite my November 8 birthdate.) Because of cold and inclement weather at the beach I hadn't seen Dave for a couple of months.
But there in Trader Joe's, Dave and I had our usual wonderful synergistic 'satsang', greatly recharging our spiritual and psychic batteries. And while we talked the smiling Trader Joe's man finally emerged from the stock room, triumphantly holding up my non-glutenous bread and anti-diarrheal blackberries.
The diarrhea, the dead battery, and the empty bread and berry shelves, together proved to be consecutive disguised blessings. But for their unexpected sequential occurrence, I wouldn't have met Sri Dave and enjoyed our great Trader Joe's satsang. And but for the smiling TJ man, I would have checked out empty carted before Dave's arrival.
Moral of the story:
Look for the disguised blessing in every experience, especially in every difficult experience.

Hippie Dave and Ron reciting poetry at Aquatic Beach, 10/29/13

To satisfy possible curiosity about Hippie Dave, here is a rare video of him spontaneously reciting from memory one of his many extraordinary poems:




"There are no mistakes, no coincidences,
all events are blessings given to us to learn from."
~ Elisabeth Kubler-Ross
"He who has not looked on Sorrow will never see Joy."
"… joy and sorrow are inseparable. . .
together they come and when one sits alone with you . . .
remember that the other is asleep upon your bed."
~ Kahlil Gibran

"The deeper that sorrow carves into your being,
the more joy you can contain."
~ Kahlil Gibran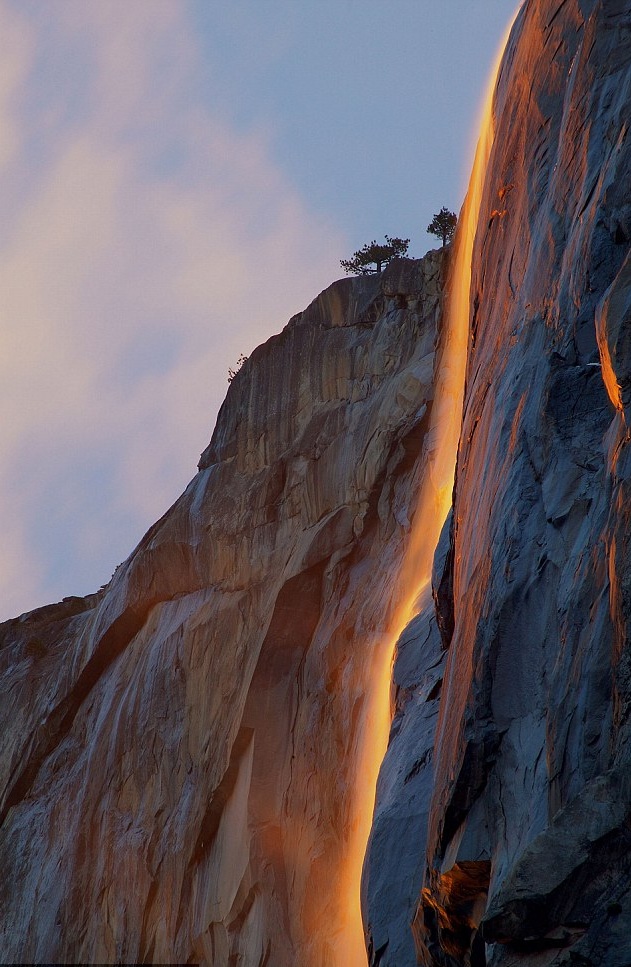 From Blanked Out to Blissed Out

After a period of many overcast and rainy San Francisco days, I awakened on a Monday morning gratefully beholding the sun shining on the City and the Bay.  So, I decided to enjoy the day with a brisk morning walk in the sun before my noon appointment at Soul Works chiropractic.

But first, I went on-line and attended to current emails and SillySutras.com website issues.   Consulting 'Dr. Google', I discovered a suggested code change which might correct a non-functioning website plugin that had stopped working months ago.   Then, shortly before I planned to begin my walk in the sun, I decided to try correcting the faulty plugin, and made the suggested code change.  But when I pushed the "save" button at the bottom of the plugin edit page, everything went blank – both SillySutras.com and my WordPress administrative dock.

So, it appeared that my website was down and blanked out, and that – unable to access my administrative page – I needed immediate help from others to fix it.   But I realized that if I then tried getting help, I wouldn't have time for a walk by the Bay, and my noon chiropractic appointment.    Nonetheless, instead of postponing my walk and appointment, I decided intuitively to walk in the sun and to my chiropractic appointment leaving the website blanked-out. That spontaneous decision was contrary to my long-time lawyer's habit of quickly and compulsively correcting any such problems.

After a delightfully brisk walk through Fort Mason open space and onto the SF Municipal Pier jutting into SF Bay, I arrived at Soul Works chiropractic in a very happy mood.   But I was still wondering about my blanked-out website.  So I asked Adriene, the lovely new Soul Works receptionist, if she would check SillySutras.com on her computer to see if it was visible or down.

Adriene told me that "synchronistically" she too had a WordPress website, and she immediately understood my problem.  She checked my website on-line and found that it was blank – just a white page with absolutely no public display or data. So, she recommended that I contact my web hosting service as soon as possible.

At other times I might have become tense or upset and postponed my chiropractic session until after arranging to fix my crashed website.    But, somehow, through all of this I stayed calm, and I felt that the synchronicity of talking to Adriene who had her own website using the identical WordPress platform that ran SillySutras.com was a sign from the Universe that I was in the right place at the right time. Moreover, after my wonderful brisk walk beside the Bay I was feeling especially happy and peaceful.

So in that happy state, I stretched out on the chiropractic table, stilled my mind, and began deep relaxed breathing.  Then, while lying prone on the chiropractor's table with a 'blanked-out' mind, I suddenly saw the day's 'blanked-out' website incident as a 'cosmic joke', testing whether Ron would witness it non-reactively and respond peacefully and appropriately – or whether he'd react reflexively, emotionally and impulsively.   Thereupon, with that realization, I went into a state of bliss and was laughing continuously – sometimes singing – for half an hour.

Over thirty years ago, while driving home to San Francisco from a retreat with my beloved Guru, Dhyanyogi Madhusudandas, I was suddenly taken out of my body and into a very subtle higher spiritual realm from which this world appeared as a mere play of consciousness – a sort of cosmic joke – where every appearance and happening was causally pre-determined by Cosmic Consciousness.

Though that experience was life-changing and unforgettable, it is difficult for me to mindfully remember it in daily life, especially when viewing with compassion, and sometimes with tears, the disharmony and terrible suffering of Humankind and other life in this crazy world.   But on the Soul Works chiropractic table with a blanked-out mind, I remembered the 'cosmic joke' blissfully, and laughed continuously.

Emerging from Soul Works, I realized that it was infinitely more important for Ron to access his inner bliss with a 'blanked-out' mind, than his Silly Sutra writings on a 'blanked-out' website.   So that Monday's website emergency proved a disguised blessing, affording Ron an opportunity to witness his website crash dispassionately and non-reactively, and, hopefully to learn from that experience.

Moral of the story:  

Every adverse experience may be a disguised blessing – an opportunity to learn something important. And synchronicities seen during such experiences can be signs that we are "in the flow" at the right time and place, despite apparent problems. viz.
"When events seeming random, happen in tandem,
it's then we know we're in the flow."

Life on earth has its unavoidable 'ups and downs' – its inevitable difficulties.   So learning to experience life's adversities skillfully and with equanimity helps us live happier lives and furthers our evolution.

Here is a previously posted silly sutras poem which encapsulates the inevitability of life's 'ups and downs': 



In duality domain
ev'ry pleasure's
wrapped in pain.

Within each joy
is an oy/oy/oy.

So, when you're feeling forlorn,
remember this:

Misery is the mother of Bliss.


PS.  If you are reading this posting on SillySutras.com, you know that it is no longer blanked-out, and that Ron's editing mistake was completely corrected after he enjoyed a few blissed out hours with a blanked-out mind. Hurray!

On returning home from Soul Works I found an email from Lana Walker, my professional website advisor. I immediately replied telling her of the website white-out problem, which she quickly fixed a few hours after it began. And more people accessed the website that Monday, than any other day that week.