Posts Tagged 'Thich Nhat Hanh'

"From wonder into wonder existence opens."
~ Lao Tzu
"Consciousness is the basis of all life
and the field of all possibilities.
Its nature is to expand and unfold its full potential.
The impulse to evolve is thus inherent in the very nature of life."
~ Maharishi Mahesh Yogi
"There are no mistakes, no coincidences,
all events are blessings given to us to learn from."
~ Elisabeth Kubler-Ross
"Life will give you whatever experience is most helpful
for the evolution of your consciousness."
~ Eckhart Tolle
Life can be found only in the present moment.
The past is gone, the future is not yet here, and if we do not go back to ourselves in the present moment, we cannot be in touch with life.
~ Thich Nhat Hanh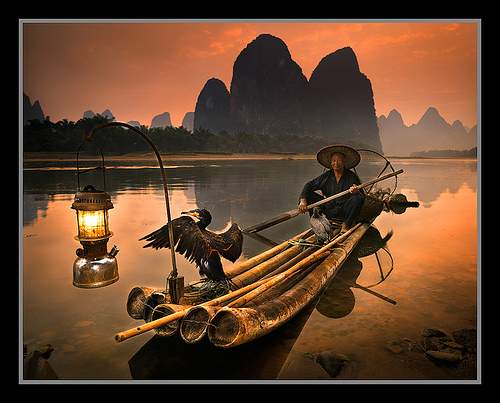 That Lives in Us ~ by Rumi
If you put your hands on this oar with me,
they will never harm another, and they will come to find
they hold everything you want.

If you put your hands on this oar with me, they would no longer
lift anything to your
mouth that might wound your precious land –
that sacred earth that is your body.

If you put your soul against this oar with me,
the power that made the universe will enter your sinew
from a source not outside your limbs, but from a holy realm
that lives in us.

Exuberant is existence, time a husk.
When the moment cracks open, ecstasy leaps out and devours space;
love goes mad with the blessings, like my words give.

Why lay yourself on the torturer's rack of the past and the future?
The mind that tries to shape tomorrow beyond its capacities
will find no rest.

Be kind to yourself, dear – to our innocent follies.
Forget any sounds or touch you knew that did not help you dance.

You will come to see that all evolves us.
(Source: Love Poems From God: Twelve Sacred Voices from the East and West, by Daniel Ladinsky )
More Enlightened Rumi Wisdom Words
"There is no reality but God,
says the completely surrendered sheik, 
who is an ocean for all beings."

"When you do things from your soul, 
you feel a river moving in you, a joy."

"There is a life-force within your soul, 
seek that life.
There is a gem in the mountain of your body, 
seek that mine.
O traveler, 
if you are in search of that
Don't look outside, 
look inside yourself and seek that."

"Remember, the entrance door to the sanctuary is inside you."

"I have lived on the lip
 of insanity,

wanting to know reasons,

knocking on a door.

It opens.

I've been knocking from the inside."

"The world is a prison and we are the prisoners: 
Dig a hole in the prison and let yourself out!"

"You were born with wings.

Why prefer to crawl through life?"


"Why do you stay in prison 
when the door is so wide open?
"

"I long to escape the prison of my ego
 and lose myself in you."

"

You have been a prisoner of a little pond,

I am the ocean and its turbulent flood.

Come merge with me, leave this world of ignorance.

Be with me, I will open the gate to your love."



~ Rumi
"My Presence will go with you, and I will give you rest."
~ Exodus 33:14
"What is God? The eternal one life underneath all the forms of life. What is love? To feel the presence of the one life deep within yourself and all creatures; to be it! Therefore, all love is the love of God."
~ Eckhart Tolle
"The most precious gift we can offer others is our presence. When mindfulness embraces those we love, they will bloom like flowers."
~ Thich Nhat Hanh
The Tao is called the Great Mother: 
empty yet inexhaustible,
 it gives birth to infinite worlds.

 It is always present within you.
 You can use it any way you want.
~ Lao Tzu
As we let our light shine, we unconsciously give other people permission to do the same. As we are liberated from our own fear, our presence actually liberates others.
~ Marianne Williamson
"Yesterday is history. Tomorrow is a mystery. Today is a gift. That's why we call it 'The Present'."
~ Eleanor Roosevelt (and others)
You cannot find yourself by going into the past. You can find yourself by coming into the present.
~ Eckhart Tolle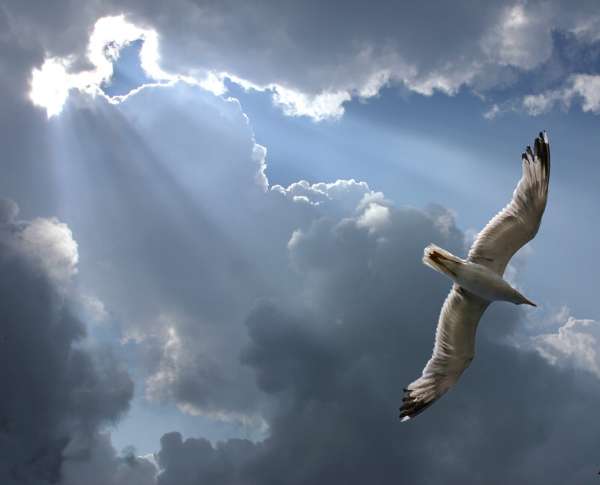 Presence – Our Greatest Gift
Each person has different
talents, interests and abilities.

But, all people share
one common gift:

Consciousness, awareness, presence.

Life's essence is Presence.

Presence is our greatest gift.

And the greatest gift we've been given,

Is the greatest gift we can give –

NOW and forever.


Ron's audio recitation of Presence – Our Greatest Gift