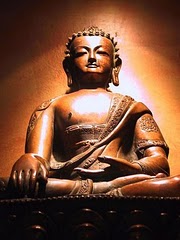 "He is born in vain,
who having attained the human birth,
so difficult to get,
does not attempt to realize God
in this very life."
~ Sri Ramakrishna
"Seek first the kingdom of heaven,
which is within."
~ Matthew 6:33; Luke 17:20-21
"Seek and ye shall find."
Matthew 7:7; Luke 11.9-13
"What you seek is seeking you."
~ Rumi
"What we are looking for is what is looking."
~ St. Francis of Assisi
By letting it go it all gets done.
The world is won by those who let it go.
But when you try and try,
the world is beyond the winning.
~ Lao Tzu
"Remember God; forget the rest.
Forget who you think you are,
to remember what you really are."
~ Ron Rattner, Sutra Sayings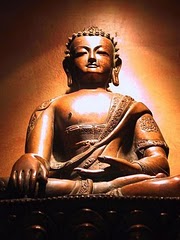 Introduction

This posting asserts and explains, with quotations and comments, that consciously or unconsciously we are all spiritual seekers.

Should We Be Seekers?

Q. Should we be seekers?

A. Knowingly or unknowingly everyone's a seeker.
Knowingly or unknowingly everyone seeks Self.

But seeking's then,
while Self is NOW.

So, to find Self,
BE Self –

NOW!


Ron's audio recitation of "Should We Be Seekers?"


Ron's comments and explanation of "Should We Be Seekers?"

Dear Friends,

Are you a spiritual seeker – a seeker of Eternal Truth?

Nowadays, few humans consciously seek spiritual Truth. Almost everyone wants to be happy. But most people seek happiness in worldly pursuits and pleasures, not within.

For millennia mystics, saints and sages have counseled us to focus on spiritual rather than worldly goals. They tell us that worldly pleasures and attainments can merely bring transient satisfactions, whereas lasting happiness can only be found within.

Thus Jesus advised:
"Seek first the kingdom of heaven, which is within."
"Seek and ye shall find."

~ Matthew 6:33; Luke 17:20-21; Matthew 7:7; Luke 11.9-13


Similarly, 19th century Indian holy man Sri Ramakrishna Paramahansa said:

"He is born in vain, who having attained the human birth, so difficult to get, does not attempt to realize God in this very life."
~ Sri Ramakrishna
From my experience, knowingly or unknowingly, everyone is a spiritual "seeker" because everyone longs for a state of being which transcends inevitable Earthly cares and suffering, bringing eternal happiness as LOVE. But rare are those who attain it.

Background

In memoirs titled "Transcending Transcendence" I've told how soon after becoming a "born-again Hindu", I learned that that the object of Sanskrit Hindu practices given by my Guruji was to achieve "mukti" or "moksha", a state of Divine illumination, where the Self, soul, or "Atman" would experience its Oneness with "Brahman" [Supreme Reality] – the pinnacle of human experience.

Thereafter, I began considering and seeking "self realization", or "enlightenment" as a spiritual goal, until gradually I abandoned goal oriented spiritual seeking, and – as "An Uncertain Undo" – intuitively began surrendering to the Infinite, with ever expanding heartfelt faith in God.

Explanation

Mystics say that by resolutely looking within we can discover ultimately that we are imprisoned by illusionary mental tendencies and mistaken beliefs about self identity and reality which wrongly reify our limited perceptions of ephemeral forms, in an ever impermanent illusory reality, where mortality and suffering are karmically inevitable.

So, how can we find divine happiness within?

Non-dualist masters tell us that effortlessly – with resolute intention, intense aspiration and focused observation we can discover our eternal Self, as a joyous state of spiritual freedom beyond belief.

"What is the worth of a happiness for which you must strive and work?
 Real happiness is spontaneous and effortless."

~ Sri Nisargadatta Maharaj

"Happiness is the absence of the striving for happiness."

~ Chuang-Tzu

By letting it go it all gets done.
The world is won by those who let it go.
 But when you try and try,
the world is beyond the winning.

~ Lao Tzu

"In the pursuit of learning every day something is gained.

In the pursuit of Tao, every day something is dropped."

~ Lao Tzu

"Don't seek happiness.  If you seek it, you won't find it, because seeking
is the antithesis of happiness.  Happiness is ever elusive, but freedom from
unhappiness is attainable now, by facing 'what is' rather than making up
stories about it.  Unhappiness covers up your natural state of well-being  and
inner peace, the source of true happiness."

~ Eckhart Tolle, A New Earth

"Do not search for the truth;

only cease to cherish opinions.

Do not remain in the dualistic state.

Avoid such pursuits carefully.

If there is even a trace of this and that,

of right and wrong,

the mind-essence will be lost in confusion."
~ Seng-Ts'an, The Third Patriarch of Zen
Dedication and Invocation

May the non-dualist mystic masters inspire us –
each from our unique perspective –
to prioritize spiritual rather than worldly goals,
and so to seek and find relief from belief –
relief from mistaken mental tendencies
from which we inevitably and repeatedly suffer
until we find –
beyond the mind –
our true immortal Self.
And thus discover that:
We are what we seek!

And so it shall be!

Ron Rattner