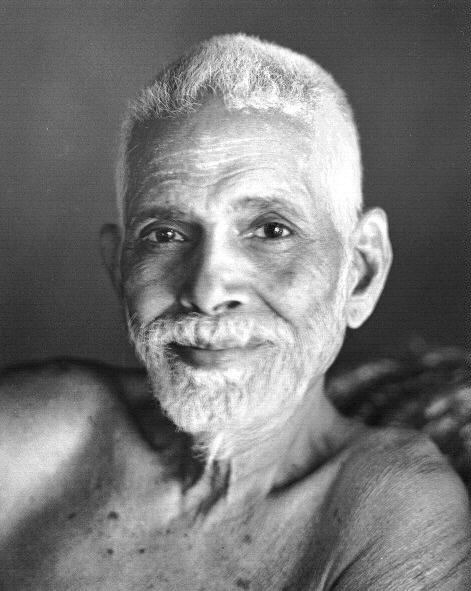 The dewdrop belongs to the sea. 
Separated, it is vulnerable to the sun and wind and other elements of nature;
 but when the droplet returns its source, it becomes magnified in oneness with the sea.
 So it is with your life.  United to God you become immortal."

~ Paramahansa Yogananda
"Eternal Life is gained by utter abandonment of one's own [ego] life.
When God appears to His ardent lover the lover is absorbed in Him, and not so much as a hair of the lover remains.
True lovers are as shadows, and when the sun shines in glory
the shadows vanish away.
He is a true lover to God to whom God says,
"I am thine, and thou art mine! "
~ Rumi
"The soul is eternal, all-pervading, unmodifiable, immovable and primordial."

"The soul never takes birth and never dies at any time,
 nor does it come into being again when the body is created.
 The soul is birthless, eternal, imperishable and timeless,
 and is never destroyed when the body is destroyed.
 Just as a man giving up old worn out garments accepts other new apparel, in the same way the embodied soul giving up old and worn out bodies verily accepts new bodies."

~ Bhagavad Gita, Chapter 2
What is birth? Is it of the "I-thought" or of the body?
Is "I" separate from the body or identical? How did this "I-thought" arise?
Is the "I-thought" your nature? Or is something else your nature?
The "I" of the wise man includes the body but he does not identify himself with the body. For there cannot be anything apart from "I" for him.
If the body falls, there is no loss for the "I". "I" remains the same.
If the body feels dead, let it raise the question. Being inert, it cannot "I".
"I" never dies and does not ask. Who then dies? Who asks?
~ Sri Ramana Maharshi

How Can We Become Immortal?

Q. How can we become immortal?

A. To become immortal,

BE more than a mortal.

Consider:

What lives? What dies?

What exists? What persists?

Observe:

That every thing and every phenomenon
that arises and appears on the screen of our consciousness

Is but a fleeting mirage projected in space/time,
by and within the Infinite Light of Eternal Awareness;

That nothing is permanent in the ever changing universe,
where all that appears, disappears.

Be aware:

That only Eternal Awareness
exists and persists beyond time.

So, to be immortal,
just don't be a mortal –

BE Eternal Awareness –

NOW!


Ron's explanation and dedication of "How Can We Become Immortal?"

Dear Friends,
Today's post title asks a trick rhetorical question:
 
"How Can We Become Immortal?"  
In Truth we already are immortal – we are ONE eternal spirit. But (except for rare Buddha-like beings), we have forgotten our immortality and suffer societally from universally mistaken identity.
From childhood we were taught to self-identify only with an illusory and disempowering ego-mind image: with a separate name, gender, and story about who and what we are. We were taught that we were each born into Nature as limited beings; but, not that Nature is our nature, or that we are Beings of Light sharing limitless immortal common consciousness with all life-forms.
Sages, seers and mystics have been trying to tell us for millennia that we're not what we were taught or think we are.  That our self-identification as merely mortal physical beings seemingly condemned to inevitable death in space/time is an ego-mind illusion – like a mirage; that we suffer from perception-deception; and, that our True Self-identity and Reality is not what it appears to be.

"We are not merely mortal drops
in an ocean of ephemeral forms,
but the eternally Infinite Ocean of Universal Awareness,
appearing as drops!"

So today's writings are dedicated to helping us remember that we are not merely our mortal bodies – their names, genders, features, colors, religions, beliefs, emotions, habits or stories – or the 'voices in our heads'.  That we are non-dual immortal spirit experiencing fleeting earth lives from infinite perspectives in transitory physical vehicles.  But that we're all the same 'under the hood'! And that we can transcend inevitable suffering of ordinary human existence through Self-realization of our common spiritual essence.
After insanely and unsustainably pillaging and plundering our precious planet, humans are now confronting possibly imminent end of earth life as we have known it. Such potentially omnicidal ecological catastrophe can be averted only from elevated human consciousness beyond that which created this dire insanity. So today's writings are especially important in these critically crazy times.
We must at long last awaken from our delusion of separateness and powerlessness, and transcend the ignorance of our immortality which has spawned these crises.
Whatever our ethical, religious, or spiritual path, if any, let us together deeply reflect upon today's quotes and verses about our true immortality.  May they spur our inevitable awakening as the "kingdom of heaven within" – as eternal LOVE.   
Thus awakened, may we harmoniously, cooperatively and compassionately resolve our common crises for the common good.
 
And so shall it be!
Ron Rattner